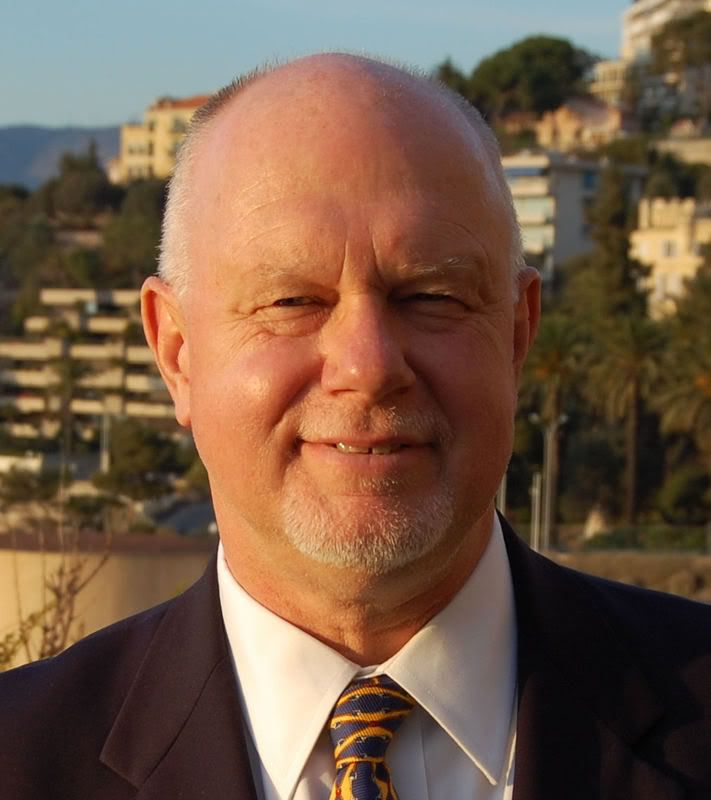 Rudy Maxa is a contributing editor with National Geographic Traveler magazine and one of America's premier consumer travel broadcasters on public radio and television. You may know him as "The Savvy Traveler" on public radio's business show, "Marketplace."
Geneva
Outstanding Cocktails: Plan for aperitifs at Le Rouge et Le Blanc, a casual, artisanal wine and tapas bar situated on the Right Bank of the Rhône. The cozy and rustic atmosphere makes this an ideal spot to enjoy a romantic date or to make new friends –  any Swiss cultural stereotypes of being cold and serious don't apply here. Weather permitting, the outdoor terrace affords some of the best views of the Jet d'Eau. Prices are reasonable, and the knowledgeable staff can happily suggest some of Switzerland and Europe's finest vintages according to your mood. Across the river, the sleek Arthur's Rive Gauche is a Geneva institution. An afternoon Kir, tea or coffee would be my choice here, before the techno music kicks in. And the jazzy, upmarket Leopard Lounge in the five-star Hotel d'Angleterre can't be beat for people-watching or funky decor — though the cocktails might set you back a small fortune.
-Rouge et le Blanc, Quai des Bergues 27
-Arthur's Rive Gauche, 7-9 Rue du Rhône
-Leopard Lounge, 17 Quai du Mont-Blanc
Best Way to Sightsee: Geneva is a pedestrian-friendly city with a safe, clean and reliable public transport system. But this banker's haven is not a city not known for free rides. That's why I was thrilled to discover Genève Roule, a grassroots organization that rents free bikes for the day from five central locations throughout the city. Except for the hilly old town, Geneva is fairly flat and boasts a number of scenic, well-marked bike routes, as well as car-free paths along the lake and Geneva's two rivers, the Rhône and the Arve. Walking and cycling maps are available for free from any tourist information center, which are designated by a blue lowercase "i." All you need to rent is a passport and a refundable deposit of 50 CHF.  (Seasonal from April 30th through October 30th; www.geneveroule.ch)
Geneva is a little more than an hour's drive from Europe's highest mountains, the Mont-Blanc massif. From hiking to shopping to skiing, the Chamonix valley in the French Alps has something for everyone. Reasonably priced round-trip bus service from the Gare Routière de Genève (http://www.geneva.ch/f/GenevaCoachStation.htm) is offered year-round.
During ski season, you may request your lift pass to be included with your bus ticket fare; skis and equipment can be accommodated, and the bus will drop you directly at the lift of most major resorts. If you're looking to avoid the lift lines of some of the glitzier, more internationally-known resorts, try Les Contamines-Montjoie located between Chamonix and Megeve. I like the south-facing "Tierces" section, which has nice, long runs for every level. (www.lescontamines.com/index_uk.html)
For a more cosmopolitan experience, take the bus to the charming French village of Annecy, just 22 miles away. Once the capital of the historical province of Genevois, Annecy is best known for its pure mountain air and crystal-clear aquamarine lake, where you can rent paddle and motor boats. Don't miss the gorgeous Old Town, the sinister Palais de l'Isle jail, or the gelato in the summer.
Farmers' Markets Worth Visiting: Like their French neighbors, Genevans take outdoor farmers markets very seriously. In the heart of centre-ville, the Boulevard Helvétique market features local fruits and vegetables, cheese, even wine. Some stalls offer picnic style seating, a perfect place to order a bottle of wine and a plate of cheese or charcuterie (dried ham and beef is a local specialty). Don't miss the rotisserie chicken — it makes a great picnic by the lake later, and is a Saturday tradition for many locals. The neighboring town of Divonne-les-Bains, in France (about a 20-minute drive from Geneva), offers an even larger selection on Saturdays and Sundays. I recommend the oyster stand, where you can select your fresh oysters, watch them be shucked and promptly delivered to your table – with a bottle of white wine, of course – next to a babbling brook. Perfect for a Sunday, when most everything is closed in town.
Best Dining Bargain With a View: At the end of a long jetty on the right bank of Lac Leman you'll find Les Bains des Pâquis, open 365 days a year from 8 a.m. until 10 pm. This on-the-lake "buvette" offers outstanding breakfast and lunch daily, featuring a few regular menu items and a mouth-watering daily special – for no more than 12 CHF. Cafeteria-style service means you need to actively defend your place in line, but it's worth it for the excellent food ad the unparalleled view of the harbor and the old city.  On fall and winter evenings, enjoy champagne fondue for 20 CHF per person (table service provided for dinner). Incidentally, you can also find the best deal on a massage in town at the adjacent Bains des Pâquis, at only 60CHF for 50 minutes.
-30 Quai du Mont-Blanc, Les Paquis, Geneva
Phone: 022/7322974
For Exploring Randomly: About a 12-minute tram ride from the center of Geneva lies the historic village of Old Carouge, now a Geneva suburb. Dubbed the "Greenwich Village of Geneva," Carouge's quaint streets are dotted with artists' workshops, galleries, boutiques, bohemian and trendy cafés and some of the city's best nightlife. For brunch or lunch, I suggest Ô Calme, a comfortable and casual dining experience with such a homemade ambiance that you almost feel like you're eating in someone's kitchen. Also a great place for coffee or tea with one of their delicious pastries.
-Rue Ancienne, 36, Carouge 1227)
For Dinner: Try Café des Negociants, one of the best restaurants in all of Geneva, for fine French cuisine and a creative wine list that includes some of the most in-demand and hard-to-find Swiss vintages. Book the wine cellar downstairs for parties of 6 or more.
-29 Rue de la Filature, Carouge; Phone: +41 (0) 22 300 3130).
Something Extra…
For Late-Night Live Music and DJ's: Visit Le Chat Noir
-Rue Vautier 13, Carouge; www.chatnoir.ch