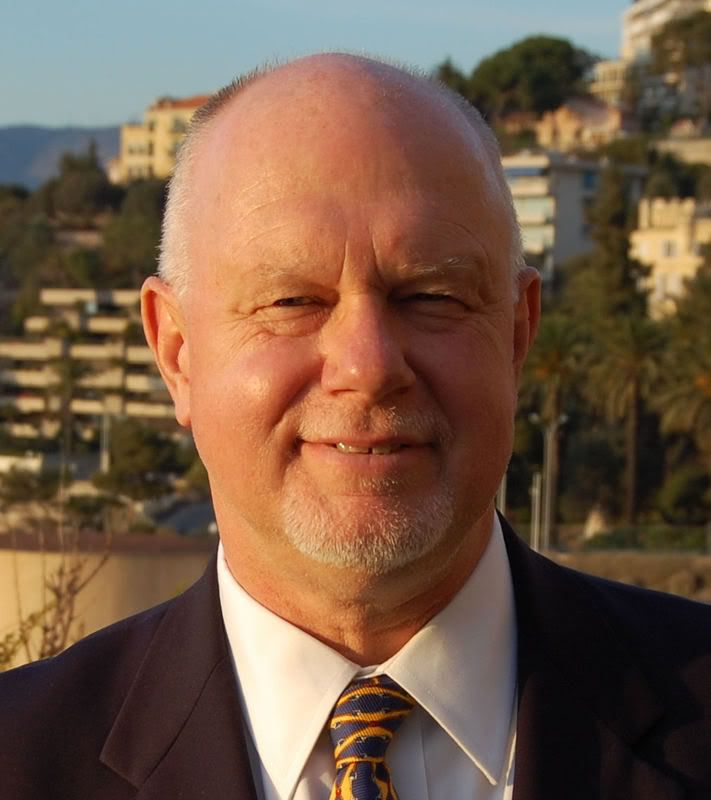 Rudy Maxa is a contributing editor with National Geographic Traveler magazine and one of America's premier consumer travel broadcasters on public radio and television. You may know him as "The Savvy Traveler" on public radio's business show, "Marketplace."
LONDON
Best Market in Town: My favorite food market is the Borough Market tucked under train tracks near London Bridge on the Tate Modern side of the Thames, hard right by the Globe Theater.  Any market that's been around since the 1st century AD (when the Romans tied on the feedbag there while sacking London) has to be good, and this one is.  The guy selling shellfish dives for 'em himself.  There's a vast offering of fresh breads, meats (including whole Iberico hams), fish, handmade chocolates, vegetables, fruits and desserts.  Go early and take coffee at the Monmouth Coffee Co. where you may sit at a community table and (for about $4.50) dig into unlimited great bread and butter and jams with your java.  Order freshly shucked oysters at the Wright Bros. storefront next door, and don't miss the eye-popping cheese shop around the corner at Neal's Yard Dairy. It's open Thursday and Friday afternoons, but get there before opening at 9 on Saturday mornings to beat the crush.  More: boroughmarket.org.uk.
Five-Star Museum: For my money, it's the Cabinet War Rooms (Clive Steps, King Charles Street, Westminster), the underground headquarters where Winston Churchill & Co. orchestrated the British response to German attacks on the UK during World War II.  The communications room, Churchill's quarters, and maps and charts of military defeats and victories bring that era alive to visitors of all ages.  The admission is steep, about $23 for adults, but it's worth every pound and the price includes an audio headset.  Details: http://www.visitlondon.com/attractions/detail/439238.
Favorite Restaurants: Above the Borough Market is Roast (enter off Stoney St., tel. 020 7940 1300), a spacious, airy restaurant that features roasted meats and other delectables from the market it overlooks.  Brunch is also served on weekends.  For exquisite Italian, I favor Cecconi's (5a Burlington Gardens, tel. 0871 332 8585), a polished, elegant dining room perfect for a serious business lunch or romantic dinner just off Bond Street.  Book lunch or dinner at the reasonably priced Boisdale of Belgravia (15 Eccleston St., Belgravia, tel. 020 7730 6920), and you'll feel like a member of a London private club. Take a cigar and single malt upstairs in the rooftop garden to complete the experience.  Tom's Kitchen (27 Cale St. in Chelsea, tel. 020 7349 0202) is a brasserie brought to you by Michelin-starred chef Tom Aiken with menu items such as seven-hour braised lamb shoulder with onions and balsamic vinegar ($60 for two).  Relaxed, lively and open for all three meals, this is a great hang spot in Chelsea.  I hesitate to recommend Chez Bruce (2 Bellevue Rd, overlooking Wandsworth Common, tel. 020 8672 0114) because it's so difficult to score a reservation.  But if you call 30 days ahead early in the morning (London time), you might get lucky and be able to enjoy this simple but cozy eatery with two floors and a sophisticated but satisfying menu of French dishes.  I haven't been able to get in recently—let me know how you did it.
Tops for Browsing: The Camden Market in Camden Town used to be a bit of a secret, but judging from the seemingly thousands of small booths and stores that now collectively call themselves a "market," this place has been discovered.  No matter—you can still find bootleg copies of concerts by The Cure, every imaginable kind of clothing, handicrafts, jewelry and, yes, there's food of every ethnic stripe, as well.  Plus, just admiring the crowd—from Goth to Sloane Rangers—is worth a visit.  Spend a day, have a funky lunch at the nearby Lock Tavern (35 Clark Farm Rd.).  Teens will love this neighborhood, and so will you.  Tell any cabbie, "Camden Market" or take the tube. For more information check out camdentown.co.uk.
Favorite Walk: Take a stroll on the Southbank (the side of the Thames with the London Eye) from Borough Market to Waterloo Station.  You'll walk along the river and encounter any number of cafes where you can linger for coffee, lunch or cocktails.  Or all three.  If you want to move faster, rent a bike at Gabriel's Wharf (on the other side of the Thames between OXO Tower Wharf and the London Television Centre—ask anyone) and cycle over the Westminster Bridge and to quiet neighborhoods.  Bike rental details: londonbicycle.com.
Best Place for Hot Chocolate: Beat cold and damp London weather with a stellar cup of rich hot chocolate at The Wolseley (160 Piccadilly, tel. 020 7499 6996), just a couple of blocks off Piccadilly Circus.  This informal but hip eatery had earlier lives as a car dealership and then a Barclay's Bank. It's open for breakfast, lunch and dinner with a limited number of reservations accepted.  Walk-ins wait in turn, but you can order hot chocolate in the open seating area to the right as you enter.