Posted on December 8, 2011
Filed Under General | Comments Off
Holiday travel is definitely upon us. One way to make your travel experience more pleasurable is to pack properly. Here are a few of my favorite packing tips:
Medjet Card: Of course your number one carry-on should be your Medjet card. Nothing gives you peace of mind when you travel like having a team of medical experts neatly placed in your wallet. Remember, your Medjet membership provides more than just medical evacuation protection. Ancillary member benefits including, but not limited to, medical consultation, foreign language translation and health & safety precautions make this little red card a must have in your wallet. And, if you want to travel like a VIP this holiday, you can elevate your Medjet membership to our Elite package which adds even more benefits like 24/7 access to a personal concierge. To upgrade your travel experience visit http://medjetassist.com/membership/elitedetails.aspx.
Inflatable Raft: Okay my boss always ribs me on this one but if you have ever been stuck at Midway overnight because of a weather delay I bet you would have wished you thought of this. Pack a simple inflatable pool raft in your carry-on bag. Just a simple raft like this one will cost you less than $10 and, when it is not inflated, will not take up much room in your bag. It may not make your stay on the floor of the airport feel like a trip to the beach but it will be a lot more comfortable than laying across a couple of hard chairs.
Powerstrip: I ALWAYS carry a power strip with me when I travel. It is great in airports where electrical outlets are sparse, fantastic in hotels for setting up a charging center for your many electronics and brilliant when traveling abroad because you only need one adapter.
Enough Meds: This one is very important if you take any sort of medication that is critical to your health. Make sure you pack at least a week's worth of extra medication with you and make sure you bring them in their assigned prescription bottle in the event you need a refill. You don't want an unexpected extension of your trip to turn into a medical emergency.
iMedjet: If you have an Apple or Android smartphone then you need to download Medjet's free first aid application. It is full of great first aid instructions and even has a place for you to store you own personal information like medications, conditions and preferred doctors. All of the data is housed on your phone so it is secure and you don't need a data connection to use it. There is a reason T+L Magazine named this app as one of their top five must have travel apps for summer travel this year.
Noise Canceling Headphones: Screaming children, fighting spouses, chatty co-passengers, so much coughing that the plane sounds like a TB clinic… Enough said.
Checkpoint Friendly Laptop Bag: I love my T-Pass laptop bag. It saves me, and the person behind me, valuable time in the TSA line. There are many TSA approved versions of laptop bags that you just zip open and pass through screening. There is no need to physically remove your laptop so you unzip, pass it through, zip it up and go. How easy is that?
Posted on December 8, 2011
Filed Under General, Travel Alerts -- From www.travel.state.gov | Comments Off
By: John Gobbels
MedjetAssist VP/COO
Missing out on a unique cultural experience because you're stuck in bed with a travel-related illness or injury is probably not part of your plan for a great study-abroad experience. Fortunately the CDC has put together a "study guide" to help you prepare for safe and healthy travel.
Visit the CDC Travelers' Health website to learn about the health risks at your destination. Make an appointment with a doctor familiar with travel medicine, ideally at least 4–6 weeks before you leave. The doctor will review your medical history to make sure you get the right vaccinations, medicines, and information on safety. You should be up to date on all routine vaccinations (such as influenza, measles/mumps/rubella, and polio), and you may need other travel-related vaccines. If your study-abroad program lasts several months, you'll want to make sure that you've gotten all your routine health check-ups, like seeing your dentist, because the quality of dental and medical care may be different in host countries or more expensive than in the United States.
Before you leave, register with the Smart Traveler Enrollment Program so that the Department of State can better assist you in an emergency. Visit Doctors/Hospitals Abroad to identify health care resources in the country where you will be living. Learn basic first aid and pack a travel health kit so you can treat any minor ailments yourself. If you take a medicine regularly, make sure you have enough for the length of your trip.
You'll also want to make sure that you have travel health insurance and your Medjet card in case you become hospitalized during your study-abroad program and need to get back to your home hospital, family and physicians.
The Center for Global Education is another excellent resource that can help you prepare for your study-abroad program.
Protect Your Health Abroad
Wash your hands with soap and clean water or use an alcohol-based hand cleaner before you eat, after you cough or sneeze, and after you use the bathroom. In developing countries, be careful about the food and water in suspicious regions and be sure to eat fully cooked food that is served hot or fruits and vegetables you can wash or peel yourself. Drink only bottled, sealed water or water that has been boiled, and avoid ice.
In tropical and subtropical countries, diseases spread by insects may be common. Use an appropriate insect repellant and wear long pants and sleeves to protect yourself from bug bites. To prevent infections such as HIV and hepatitis B, which are spread by blood and bodily fluids, don't get tattoos or body piercings.
After You Come Home
After you return from your trip abroad, get medical attention right away if you aren't feeling well or have been injured. It is especially important to see a doctor if you have a fever, rash, cough, difficulty breathing, or any other unusual symptoms. If you are returning from an area where malaria is a risk and become sick with a fever or flu-like illness for up to 1 year after you return, see a doctor immediately, and tell him or her that you have traveled to a place where malaria is present.
Posted on December 8, 2011
Filed Under Andrew Harper, Destinations, General | Comments Off

From now until December 9, visit AndrewHarper.com to enter to win a 7-night luxury European cruise aboard the River Cloud II! Package includes an eight-day/seven-night European Waterways cruise of your choice, all meals on board (six per day!), complimentary fine wines and beer with lunch and dinner, and personal invitations to the Captain's Welcome and Farewell receptions.
Miss the deadline to enter? Come back later this month and enter to win an all-inclusive 4-night vacation at Zoetry Paraiso de la Bonita Riviera Maya. Enter Now
About Andrew Harper
Andrew Harper and his editors travel incognito to write candid and unbiased travel reviews for a membership service, which provides personalized travel-planning assistance, bespoke tours and valuable travel privileges to its members. Free of advertising since its inception in June 1979, Hideaway Report is a private monthly publication for sophisticated travelers. The selection of hotels, resorts and restaurants for inclusion in this publication is made on a completely independent basis, with Andrew Harper, LLC paying full rate for all meals, lodging and related travel expenses.
Posted on December 8, 2011
Filed Under General, Letter From the President | Comments Off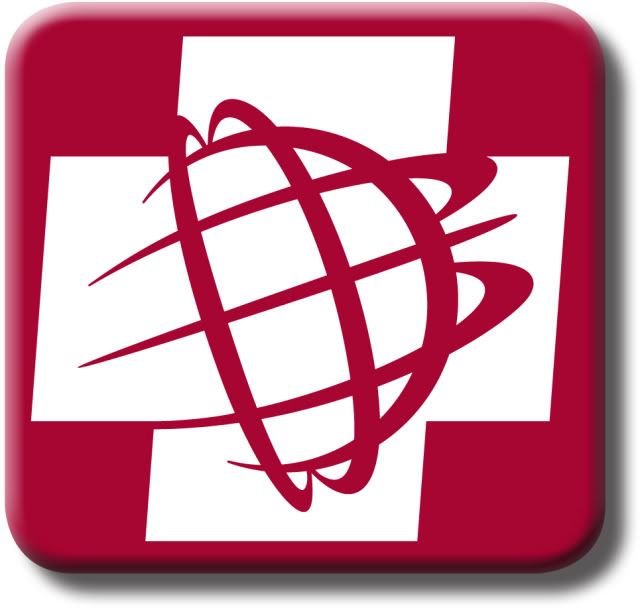 By: Roy Berger, MedjetAssist President/CEO
Incredibly another year is gone. With as much turmoil as most of us have in our daily lives how does the time pass so quickly? I could swear it was just the day before yesterday when I sat in front of this same keyboard composing the 2010 year-end MedjetAssist message!
The present Medjet ownership/management team has been on the job almost 14 years, since March 1998, and through time we have become pretty acute at forecasting the travel industry.
We know from our sales and member distress phone calls what kind of year it has been for the industry – and 2011, through our glasses, has produced a modest uptick in travel but a major sea change in destination.
Our sales tell us the industry is up, but our transport and member-in-need calls show Europe is once again fashionable, with Asia, Africa and upscale international cruising very much on our members' agendas. We give you the peace of mind to travel and you waste no time getting to the airport; which makes our product and your itineraries the perfect travel companions!
I've had a busy travel year as well though reduced probably 20% from past years with temporarily less of a corporate business portfolio to mind. However it certainly was enough time away from home to make these observations:
–Had a colleague recently return from a journey with his son. "How was the trip?" I asked upon his return to the office. "It was good but it's the first time we've flown American in a while and can you believe they didn't offer any snacks? I had a real hard time explaining that to a 10 year old." I could scream. We don't travel to eat. We go to restaurants to eat. We don't go to restaurants to get from point to point and we don't fly to eat. Bring a snack. Bring a meal. No airline frowns on this. Buy something on the concourse but please let's stop complaining about airline menus (not to mention American Airlines just announced a move to Chapter 11 bankruptcy protection. Perhaps elimination of comp snacks was a forbearer?).
You know what's important? Getting from place to place safely and within a reasonable time frame as promised. That's what's important and by and large the carriers do an outstanding job with safety and convenience as their main charge.
–My favorite New York hotel is the New York Westin in Times Square. It has become a home for me on my many visits to NYC. Made extra special when everyone from the doorman to the bellhop to the front desk to the clubroom attendants know you by name and go out of their way to make your stay special. However I about lost it last month when I went to drop off a completed FedEx package at the Business Center and was told that would be a $6 charge. For what? Deadpan tried to explain to me a 'convenience' fee for actually taking the envelope and in turn giving it to the FedEx driver. My look of disdain was undeniable. I took the envelope back and left determined to find a FedEx box on the streets of New York. It wasn't the $6 (okay maybe it was) but it was the very principle. As I huffed out to the street I was intercepted by my front desk colleague who asked me what was wrong. I not so subtlety told him. He said "let me take care of the package for you." That's a bad experience made good and not soon forgotten!
–I just love the upper rung hotels (Westin Canal Place New Orleans among others, you listening?) that in a cost saving mode have made the decision to cut down to one bar of soap in the guest room. Hmmm. If you use soap at the sink and in the shower you have a real decision to make. At what point does the bar get transported to the shower? Then you better make sure to return it to the sink when finished unless of course you don't need it the rest of your stay. Come on. All for the 3 cents or so you have in the bar of soap. Is this worth it? One less property to consider next journey.
–And while we are at it for hotels across the board: put a bottle (or two) of water in each guest room daily. Probably in bulk costs what, about 25 cents each room? Get it back in daily rates or as part of your hotel fees.  Don't make me scramble for water at 2 AM or some other inconvenient time when there is a need. The hotels that do this will always get my business.
–A hotel that does it all right? The Peninsula Hotel Beverly Hills. Walk-in and your first impression will be this is he most overstaffed property you have ever seen. There is staff everywhere. But over and over and throughout every stay you will never feel overwhelmed or pressured. They just have the incredible knack of anticipating your needs. And as a bonus, you get multiple bars of soap and bottles of water! What a concept.~
–The one constant piece of advice I give to anyone who travels regularly is don't airline hop if you can avoid it. Fly with one or two carriers and earn elite status. Elite status is airline passenger power. You have dedicated phone lines to speak with an agent when needed. The airline counter and gate personnel tend to look and treat you differently. You board your flights earlier and are assured of overhead bin space. On the legacy carriers you will soon be in upgrade position. And if you use that carrier enough, who knows you might even be able to redeem your miles or points for a free round trip, which if you travel regularly, may be the last thing you look forward to.~
–However to me one of the best benefits of elite status is the separate security line entrance at most airports. An elite line will take you to the head of the TSA ID checkpoint and usher you right into the security queue while the 'rank and file' line worms it's way through the terminal. Truly a great perk. And if you don't think there's a benefit then next time you fly Delta at either La Guardia or Reagan National, take a look at the elite/preferred line and then the general line and you tell me there isn't a difference!
–The one airport that I consistently cringe when I have to go through security is Orlando. I would swear they pay people to stand in line, or maybe in Orlando lines are the norm, so most folks don't even notice it. However if you have status with an airline in Orlando you are out of luck. They have something called the "Expert Traveler" line but nobody pays attention to it and you can't convince me the seven year old with Mickey on his hat is an "Expert Traveler" but he's in our line.~  The best you can hope for to beat the Orlando line is enroll in a program called 'Clear' but I've been burned once when this company folded and you won't get me twice. So on the Orlando queue we go.~
–I have no problem with pre-boarding procedure of most airlines. It's in everyone's best interest to get the handicapped and those that need more boarding time on the airplane before the general mob rush begins. However I need to know why nobody supervises the deplaning process? Why does the same passenger who needs a wheelchair or ample added time to board just get up and leave when the plane arrives? Don't we have some large safety concerns in play as the rest of the flight gets off in tandem and rushes to catch a connection or a ride home? Haven't seen anyone trampled yet but it's gotten awfully close. Airlines need to be uniform. If you need extra time getting on board you must stay seated and deplane last. It only makes sense and one day will perhaps save serious injury and hefty legal bills.
Time to bring down another year and get ready for 2012. As always we appreciate your support of our program more than you can ever imagine. So from our Medjet family of Julie, Michelle, John, Scott, Thomas, Will, Jenn, Phil, Yvonne, Jennifer, Kemper, Cathy, Kay, Neil, Whitney, April, Ben, Patricia, Kenny, Amanda, Paul, Larry, Jeff and Dr. Chris to yours- have a Happy, Healthy and Great New Year and most of all- ample and safe travels!
Roy Berger
President/CEO
MedjetAssist