Posted on January 20, 2011
Filed Under General | Comments Off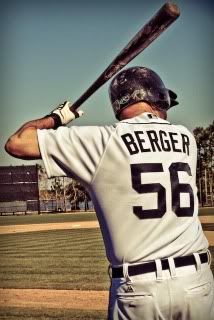 Start slow and taper off.
Sunday afternoon was orientation day for all the wanna-be fantasy Tigers. Big turnout for this week.  Enrollment hit 91 campers including 5 fillies, representing 12 states. Average age for this session is 52.5 which soberly puts me among the upper portal.
This is the 28th year of Tiger Fantasy Camp and the 43rd camp overall. In fact there is another session next week with 98 never-have-beens registered. Detroit Tiger camp is the largest fantasy camp in professional sports.
Of the 91 in our session an incredible 54 are returnees. We have some that have been here for 16-17-18 and 20 consecutive years. The dean of all fantasy campers, a gentlemen at his 31st annual play week, is also with us!
I was told last year with the Pirates, "it's like a drug, you'll see."  We have 60% of this camp being addicts. Incredible.~
Jim Price, former Tiger catcher and now broadcaster and co-Camp Director, told us this evening the mantra for the week is, "Start slow and taper off."  He wasn't kidding.
The parade of former big leaguers who serve as our coaches were introduced all with pretty stellar Tiger backgrounds. On hand are Dave Bergman, Darryl Evans, John Grubb, Dan Petry, Dave Rozema, Jon Warden (who doubles as Kangaroo Court Judge), Frank Tanana, Larry Herndon, Tony Phillips, Jack Billingham and the big Tiger bopper, Willie Horton.
Detroit legend and Hall of Famer Al Kaline is the honoree for the week.
Opening dinner followed with the unveiling of the teams and respective coaching staffs. My colleague Fred and I will be playing together on what looks like a fun team managed by former major league star Darryl Evans who hit 414 home runs in 20 big league seasons and Frank Tanana, a hard throwing lefthander with 240 career wins.
Ironically this was the second year in a row I was at the opening camp banquet and forced to miss the Jets win a playoff game that seemed improbable. So please indulge me for a minute. J-E-T-S.  Thank you. Boy that feels good.~
I learned three things last year at Pirates camp to be kept foremost in mind if I ever did this again:
1- If you use Icy Hot for the hamstrings and quads, it's probably a real good idea if you don't rub your inner thighs together while walking. I was hoppin' around at first base like the proverbial Mexican jumping bean of days long gone by.~ No inner leg application please.
2- Bring a duffel bag with you to carry your gloves and other accessories you might need on the field. I didn't know this little tidbit last season and while the Pittsburgh guys are marching to the field with totes, duffel bags and even some larger bags to carry their bats here comes this aging, balding first baseman from Birmingham, AL with a Westin Hotel laundry bag. No kiddin'. I had nothing else. A bit embarrassed and humiliated.  On day two or three I even went to a local schlock store looking for a duffel bag. All they had were these wonderful prints and styles of palm trees ready for a day on the beach. I couldn't do it and rode the week out with my laundry bag.  So for this year's camp I had to make a decision– bring a duffel bag or upgrade to a Ritz-Carlton laundry bag. I brought the duffel and told Fred, "If you do nothing else I tell you this week bring a damn duffel bag!"
3- Remember the older you get the further apart the bases seem. That was a long run to first base last year and a year older I'm thinking it's probably three or four steps further this year. I decided to subscribe to the Southwest Airlines philosophy for running the bases this week.  Point to point. Go from first to second. Stop and refuel. Go from second to third. Stop, grab a drink and refuel.  Final destination is home plate. You can eventually get there but don't pass up a rest stop in route. Southwest will never pass one airport without stopping and refueling. Same for me running the bases. If for any reason I need to go non-stop from first to third, I'm calling a cab!
We get things started tomorrow. Clinics and pictures in the morning and opening games in the afternoon.
Last year with the Pirates my goal for the week was not to be embarrassed doing something I haven't done in 47 years. My expectation was to get one base hit in a real game and I would have been satisfied. That hit came early, in our first game in my first or second time at bat.  I finished last year surprising myself- 8 hits in 19 at-bats for a .421 average, 8 RBI's and I lumbered around the bases to score two or three runs. Also accumulated multiple aches and pains all week.
This year my goal is simple. Enjoy. Have a good time. Relish the opportunity. As a kid you want to play in the major leagues but very, very few get that chance. Fantasy camp gives you that as long as you can write a check and have it clear the bank. The moments pictured below from last year- batting against 100 game winner Zane Smith and playing first base and keeping an eye on slugger Sid Bream are really times to savor as the innings of life pass by.
So my goal is to enjoy being here with Fred and don't take the moment for granted. My expectation is to return to the airport on Sunday morning without a medical escort.
And all through the week I plan to start slow and gradually taper off.~~
Posted on January 18, 2011
Filed Under General | Comments Off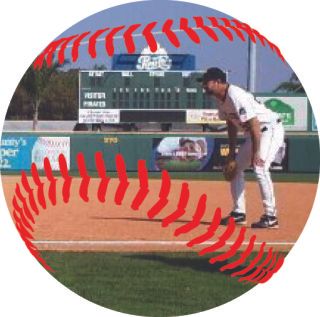 Baseball fantasy camp week is here again.
It was exactly a year ago this week I took an aging baseball glove and further deteriorating body and returned to the baseball field for the first time in 41 years.
The will and desire of the last time I played the game in 1969 turned into the 2010 reality. While the rapidly declining skill set might have been on the fritz, the enthusiasm to be a yute (as cousin Vinny might say when visiting us in Alabama) once again moved to the forefront.
Growing up in the 60′s and the early 70′s was an impressionable time and a different culture. Young boys wanted to be professional baseball players. Back then baseball was America's game. Big leaguers were idols and heroes to us yutes.~
My wife encouraged me a year ago to go to major league baseball fantasy camp. The setting was perfect as many of you recall. The 50th Anniversary of my earliest sports memory- the 1960 Pittsburgh Pirate World Championship team and a chance for this kid from Long Island, who was a childhood Pirate fan, to play ball with my heroes.
Of course the 20 and 30 year old ballplayers of 1960 were now 70 and 80 year old memories playing the final innings as fantasy camp coaches but it was very special to be around these gentlemen who always will be idolized. However, most importantly, in 2010 the eight year old kid from 1960 was 57 and a ballplayer again!
The week at Pirate camp in Bradenton, FL was fantastic. All it promised and more. Over half of the 70 or so campers were repeat attendees, which I didn't understand at first. Someone told me, "It's like a drug, you'll see." I got hooked in about three days and couldn't wait to lace em up again.~
Got home last January and Andi said, "Would you do it again?"
I told her I had a great time but wanted to try something different this year.
"What do you have in mind?" she asked.
I mentioned a couple of the guys were talking about going to Twin Sister Fantasy Camp and I thought I would tag along but only for a long weekend.
She looked at me and laughed. "Why would you humiliate yourself?  Why not stick with something that perhaps you can compete?"   Oh, the sting.  Or maybe a compliment on my baseball skills?
So the twin sister idea remains an unfulfilled fantasy and the embarrassment of striking out will continue to remain between me and the opposing pitcher.
Pirates camp again was the likely site but this year's camp, a tribute to the 1971 World Championship team, is being held a week later than last year and conflicts with my MedjetAssist Annual Meeting.
While my Directors have been terrific over the years, I might be pushing the envelope just a bit by missing our Annual Meeting to have a cocktail and after dinner cigar with Bill Mazeroski.
Looking for alternatives the first stop for this diehard Yankee fan is of course New York Yankee camp. And conveniently the Yankees winter camp does begin this weekend. The Yankee camp would be a very special experience that ideally I would want to share with my brother Mike, who while younger, has been a Yankee fan longer than me.~  (Note to kid brother Ken- a Mets uniform would also fit us nicely.~)
Mike had multiple conflicts and couldn't attend. I had the bug and wanted to play ball somewhere.
I did some research and stumbled upon Detroit Tiger camp in Lakeland, Florida, longtime spring home of the real Tigers.
Seems like the Tigers have this fantasy camp stuff down to a science. It is the oldest of all the camps- this being the 28th year- and so popular that they run back to back weeks to satisfy demand. In fact, almost 200 campers over the next fortnight will pony up relative big bucks to be a Tiger for a week.
I got in touch with Detroit camp director Jerry Lewis. Other than being a pretty funny fellow, Jerry couldn't have been nicer. He wanted to hear all about my Pirates experience and even wanted to see the camp video. After multiple conversations with Jerry it was pretty apparent this wasn't his first rodeo.
I have no affiliation or sentiment at all with the Detroit Tigers. Never cared for them much, but more importantly, they don't raise the ire in my sights as does Boston and I couldn't produce much of a dislike for the Tigers either.
What became very apparent after last year was the uniform doesn't really matter; it's the experience of recreating days that you thought have been lost forever!
I just wanted to play ball and the week and the moving parts seemed to be a fit. I also figured if former Yankee, Johnny Damon, could put on a Tiger uniform last year, so can Roy Berger this year.~
Now that I found my spot for the week I really wanted a sidekick to join me. The Pirates week solo was fine and while you certainly made some on-the-field friendships, a lot of times you really did feel like a lonesome rookie. Going back for a second year with the Pirates would have been different based upon relationships built as camp progressed but I couldn't overcome the date conflict.
I got lucky.  I have an industry colleague from Connecticut, Fred, who after hearing my exploits last year said he wanted to join me this year. And that wasn't idle chatter. We sent in our deposits at the same time!
So on Sunday morning we head to Tigertown in Lakeland, Florida, a quick 40 minutes from Orlando.  It will be nice to share the experience with a guy that will laugh at an error and not be real concerned with the final score.
Only one thing about Fred troubles me. I've been preparing for this week like I did a year ago before my rookie camp. I did some throwing while vacationing in Florida; have been going to a local indoor batting cage regularly on weekends and spent some time with the University of Alabama at Birmingham (UAB) baseball training staff on stretching exercises to try and keep the legs moving.
I asked Fred, who just turned 50, if he's been preparing. "Yep," he said. "Went out and bought a new pair of socks; watched an old baseball game on ESPN Classic and been chewing some bubblegum."
Has the makings of an interesting week!~
Roy's baseball adventures also appear in daily installments at www.petergreenberg.com
Posted on January 5, 2011
Filed Under General, Travel, Travel Style, Website Tips | Comments Off
Have you ever gone to baggage claim and gasped in horror realizing that mangled lump of polycarbon rolling around the carousel has your luggage tag on it? Did you know that many airlines have a policy to reimburse or even replace your damaged bag? Well they do. Each airline has its own policy on this practice but most of them are the same. That is, if a handle is broken or torn off, the bag will qualify for a damage claim.
I first found out about this when a travel buddy of mine was flying from St Louis to Birmingham. When he arrived in Birmingham his checked bag had a handle completely ripped off of it. He took the bag over to Southwest and asked if there was any recourse for the damage. The Southwest agent told him that since it was a handle he could file a damage report and the airline would reimburse him for the cost of replacing the damaged luggage with a similar item. And, because the damaged bag had to be left with the report, Southwest gave him an enormous SWA duffel bag to transfer his clothing into. That is some pretty good customer service.
Fast-forward a few months to the Thanksgiving holidays. I was coming back from a relaxing holiday trip to Key West and was in baggage claim to retrieve my luggage. My bag looked fine upon approach but when I went to take it off the turnstile I noticed the top handle was detached on one side. Detached is a nice way to say that it had been ripped out of the frame of the bag by the rivets and screws. I was so ready to get home I did not even think about taking the bag to the Delta agent and asking about their damage policy. I just rolled the battered suitcase out to my car and went home.
On the drive home it occurred to me I should have filed a damage report. I was pretty sure that it was too late since I had left the airport, but thought I would call Delta when I got home and ask if there was anything that could be done. To my surprise, the Delta representative told me I could go to their Web site and download a damage form, take my bag to the airport and leave them with a Delta baggage agent. As long as I did this within a 24-hour time frame they would work with me. I was astonished and very happy I had called Delta.
About one month later I got a call from Delta telling me they had processed my damage report and would be sending me a brand-new Samsonite that was similar in size and function to the bag they had damaged. Samsonite? Really? Because the bag that was damaged was like a California Packer or something like that. This was awesome news.
A week later the new bag arrived at my home. It had been shipped directly from the factory and was still in the plastic. Now that is good customer service. It is also testimony to the old saying, "It never hurts to ask."
For more information on Delta's lost or damaged baggage policies or to download a claim form Click Here.
For more information on Southwest's lost or damaged baggage policies Click Here.
Posted on January 5, 2011
Filed Under Peter Greenberg Travel Safety Tips, Safety, Travel | Comments Off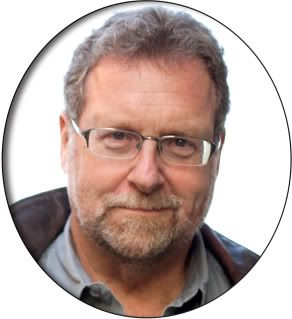 Body Scanners

Chances are, you've heard about the full-body scanners that the TSA is rolling out across the country. This latest move from the TSA brings up three main concerns: health, privacy and security.
Currently, there are two types of full-body scanners out there. One is a millimeter-wave scanner that uses high-frequency radio waves to create 3D images. The more controversial of the two is the backscatter scanner that uses small doses of ionizing radiation.
How dangerous is this scanner? In reality, the radiation dose is minimal. In fact, you get more radiation from flying on the plane than the scanner.
But the real concern is the cumulative effect for frequent fliers. That's one of the reasons pilots and flight attendants campaigned against it, pointing out that they have already gone through thorough FBI checks. (And really, if a pilot wants to take down a plane, removing tweezers isn't going to make any difference). The TSA ultimately backed down and exempted pilots and flight attendants from full-body scanners and pat-down procedures.
Which brings me to the privacy concerns. Although the TSA claims that the full-body images it captures during the screening process can't be stored or printed, there has been evidence to the contrary.
If you're not comfortable going through a scanner, opt for a pat-down. Though this method is admittedly invasive, you have the right to be screened in a private room with a witness of your choice
If you feel uncomfortable with how the screener is handling the procedure, stop, and ask for a supervisor.
Last, but not least, there's the question about security. Are these new procedures making us any safer since 9/11? The short answer: no. What the TSA needs is to spend its budget on behavioral training for its agents. Remember the underwear bomber who flew from Nigeria to Detroit on Christmas Day? Even security experts say that a full-body scanner may not have caught the explosives in his shorts.
Yet this terrorist has no checked bags and wasn't wearing a winter coat…to DETROIT. Had a TSA agent been allowed to use intuition and common sense, he would have at least been questioned. But that didn't happen. Bottom line: even the most expensive technology in the world can't ever replace basic intelligence and intuition.
Posted on January 5, 2011
Filed Under Letter From the President, Medjet | Comments Off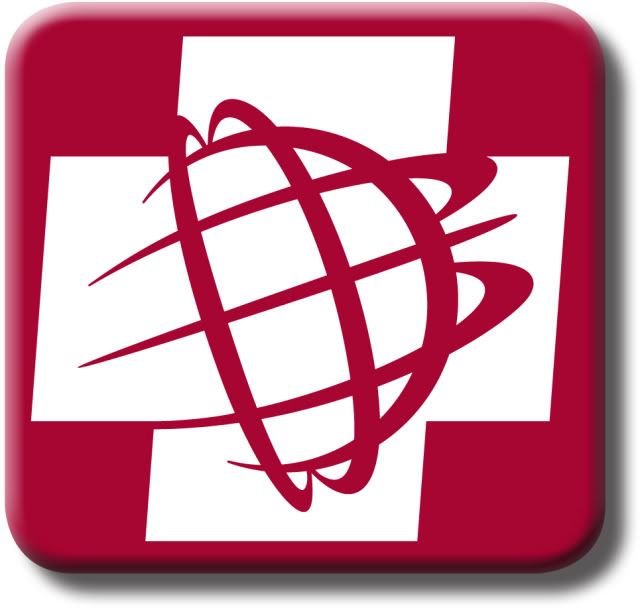 By: Roy Berger, MedjetAssist President/CEO
I was just cleaning out some travel leftovers after the holiday season and came across these thoughts:
– TSA at the airport. Pat-downs vs. full body scanners: I'm at an airport almost every week. Been through my share of full body scanners and it doesn't bother me a bit. Heck, we are just another number passing through. I have not had the pat-down experience yet and frankly don't relish it but if I'm chosen, then I'm chosen. I have only one question about both procedures- if they were in place on September 11, 2001 would the terrorists have been stopped and denied boarding? If the answer is, "affirmative" then please be quiet and cooperate. It's an incredibly small price to pay for all the lives that would have been saved and the peace of mind it brings. If it wouldn't have made a difference then we are spinning our collective wheels and need to come up with a better system and quickly! (See Peter Greenberg's column)
– I will never understand why the domestic airlines feel the need to outsource call centers to foreign lands. I don't get it. The last thing I want to be dealing with is a bloke who changes his phone name to something "Americanized" and tries to dupe me into believing they are our neighbors. Don't tell me it's cheaper. I'm not certain when you compromise customer service protocols in the long run that anyone is saving money. First thing I'll do is ask the agent where they are based. If the answer is anything other than North America I hang up and try again. And again. And again. For the first six months of 2010 the domestic airlines grossed $1.6 billion in baggage fees. Found money. Spend some of it at home please.~
– Don't you just love phoning a business and being greeted by the warm, smooth tones of an auto answer attendant? How comforting. Then you have to sit and wait for the appropriate prompt before getting another auto answer. This drives me nuts. What's happened to customer service in this country? Rest assured every time you call MedjetAssist you will be greeted by a real, live person. Kind of the way it used to be!
– And speaking of customer service… isn't it great when you are standing at an airline counter or finally reached the check-in point of hotel reception, or that long rental car line has you at last in front of the agent and the phone rings and that call takes precedent over you? How rude. I go into a baleful stare down. It's my turn; give me my service! Flip side: Got to love the agent that answers the phone and says, "I am currently with a customer, may I put you on hold?" They will get my business every time.
– My two main domestic carriers are Delta and Southwest. I use them interchangeably depending on the route and direction I'm traveling. Each have their strong point. All I really want from an airline is reliable service and getting to my destination close to schedule. If things go wrong, and they will, communicate with us. Tell us what the problem is and a realistic idea of if and when it will be resolved. Some of us are on tight schedules and would like to make alternative plans if we can get an accurate forecast. Don't be cute and try to camouflage. Ultimately the truth invariably unfolds. And one final thing: how come Southwest can get the aircraft door open so quickly when we reach the gate and Delta takes forever?
Have a Happy, Healthy New Year and safe travels!
Best regards,
Roy Berger
« go back
—
keep looking »