Posted on September 30, 2010
Filed Under Destinations, Travel, World Wide Will Adventures | Comments Off
Planning for international travel can be overwhelming so I love to read "Best Of" lists. But with a city like Montreal it is almost impossible to make a definitive Best Of List so I am going to share what I considered to be my personal Best Of.
Best Spot To Not Be Just Another Tourist | Parc Lafontaine: This park is truly one of the friendliest and happy places I have ever been and Saturday afternoon in the spring is the best time to be there. People-laden blankets dot the shady hills on either side of the beautiful lake that serves as the physical and social center of this sprawling park. Dogs and kids splash in the cool, shallow water's edge while bikes and runners orbit around the sidewalk that circles the water. It is the perfect place to spend an afternoon with a bottle of wine and a basket of snackable goodies.
Best Place For Indulging Your Inner Rock Star | The W: Okay so I am partial to any Starwood-brand hotel but no one can blame me for falling in love with this particular property. The staff was amazing from the front desk to the concierge. An outdoor terrace bar and one of Montreal's hottest nightspots, Wunderbar, flank the W's ultra cool lobby. The rooms are well appointed and decked out with cool shades of blue and white. The workout room has a good selection of equipment and is right next door to an awesome spa that is great for sore muscles. And perhaps my favorite feature is the direct access to the metro system. There are some hotels in town that boast this feature but beware some of them are connected via confusing mazes of twists and turns. The W's however, opens directly into a main thoroughfare that quickly puts you into a major metro station.
Best Opportunity To Escape Reality | Cirque du Soleil: Well, that is when the circus is actually in town. Even though the famed Cirque is based in Montreal there is not a permanent show there. However, all new touring shows have to start in Montreal and stay there for a set amount of time before going on the road. If you happen to be there while a show is in session then you are a very lucky traveler. While I was in Montreal the newest touring show, Totem, was playing and it was amazing. The distinctive Cirque tent is set up on the city's beautiful waterfront and is surrounded by great restaurants.
Best Thing You Will Want To Eat Every Day | The Shawarma: What, were you expecting me to say poutine? Yes poutine, a plate of fries topped with cheese curds and brown gravy,  is the quintessential Montreal fare.  But do yourself a favor and go to Restaurant Boustan and get one of these tasty Lebanese sandwiches of spiced beef served in a pita. The trick at Boustan that makes me flip is that after assembling your wrap they put in on an open grill. This technique slightly chars the pita and leaves you with a warm and tasty treat.  One last tip, go early on in your trip. Because once you have one you are going to want to have plenty of time to go back again. Or if you are like me…again, and again, and again.
Best Excuse To Not Workout One Day | Mount Royal Park: Whether you take the long winding road or the steep stairs, making your way to the top of this iconic mountain will be all the exercise you will need in one day. You will be winded and wowed once you get to the top and take in the awesome view of Montreal. By the way, you can also get a popsicle or a bottle of water from the vending cart that, trust me, you will be excited to see. Once you make it to the top you might as well keep on going and walk to the base of Le Croix du Mont-Royal, The massive shining cross that dominates Montreal's night sky. There is a story behind Le Croix but honestly I was so busy catching my breath that I was not listening.
Best Place To Stop And Smell The Roses | The Botanical Gardens: I must admit this was the last place on my list to visit and I almost did not go. I am so glad that I didn't talk myself out of going. The gardens were unbelievably beautiful. Oceans of peonies, roses and irises carpeted the lush grounds. I took some of the most amazing pictures there including a shot of the iris garden that would rival Monet. The complex also has a Chinese garden, a Japanese garden and a massive orchid collection. It really is a must see.
Best Store To Shop Till You Drop |Simons: This trendy and massive department store is filled to the brim with chic men's and women's fashion. And the appeal is across the board.  Whether your shopping budget is more The Gap than Saks or if you are a Jeffrey New York fashionista you are sure to find something at Simons that will suit your taste. Oh and note for the guys, they have an underwear department that is unrivaled. I'm just saying…
Best Way To Get Religious | Et la Lumière Fut: "And then there was light" is the theme and name of this beautiful and informative show where you get to experience the birth of Montreal and the beautiful Notre-Dame Basilica in one of the most astounding sound and light shows in town. Okay, the video portion is interesting but possibly a tad more drawn out than it needs to be but it is worth sitting through to get the pay out. When the video is done the screen retracts into the ceiling and the entire Basilica explodes into a frenzy of light streaming through the stained glass windows and revealing one of the most beautiful churches I have ever seen. And trust me, I have done the church tour many times. I have walked through some of the most beautiful cathedrals in Europe from Vatican City to Barcelona's Sagrada Familia and Montreal's Notre-Dame Basilica is the most beautiful I have ever seen.
Posted on September 29, 2010
Filed Under Safety, Travel | Comments Off
By John Gobbels – VP/COO, MedjetAssist
Over the last several months we have received both Medjet global travel assistance member and non-member calls regarding possible malaria infections.
Malaria is a serious and sometimes fatal disease caused by a parasite that commonly infects a certain type of mosquito which feeds on humans. People who get malaria are typically very sick with high fevers, shaking chills, and flu-like illness. Although malaria can be a deadly disease, illness and death from malaria can usually be prevented.
About 1,500 cases of malaria are diagnosed in the United States each year. The vast majority of cases in the United States are in travelers and immigrants returning from countries where malaria transmission occurs, many from sub-Saharan Africa and South Asia.
Where Malaria Occurs
Where malaria is found depends mainly on climatic factors such as temperature, humidity, and rainfall. Malaria is transmitted in tropical and subtropical areas, where
Anopheles mosquitoes can survive and multiply
Malaria parasites can complete their growth cycle in the mosquitoes
The highest transmission is found in Africa South of the Sahara and in parts of Oceania such as Papua New Guinea.
Prevention
Prevention of malaria involves a balance between ensuring that all people who will be at risk of infection use the appropriate prevention measures, while preventing adverse effects of those interventions among people using them unnecessarily. An individual risk assessment should be conducted for every traveler, taking into account not only the destination country, but also the detailed itinerary, including specific cities, types of accommodation, season, and style of travel. In addition, conditions such as pregnancy or the presence of antimalarial drug resistance at the destination may modify the risk assessment.
Based on the risk assessment, specific malaria prevention interventions should be used by the traveler. Often this includes avoiding mosquito bites through the use of repellents or insecticide treated bed nets, and specific medicines to prevent malaria.
Malaria Risk Assessment:
In countries where cases of malaria are infrequent, these symptoms may be attributed to influenza, a cold, or other common infections, especially if malaria is not suspected. Conversely, in countries where malaria is frequent, residents often recognize the symptoms as malaria and treat themselves without seeking diagnostic confirmation.
Physical findings may include:
Elevated temperatures
Perspiration
Weakness
Nausea, Vomiting, Diarrhea
Mild jaundice
Enlargement of the liver
In any event, if you are traveling to countries and areas where Malaria is prevalent, precautions should be taken prior to travel. You should also seek medical attention if you believe you may have contracted malaria.
Many effective antimalarial drugs are available. Your health-care provider and you will decide on the best drug for you, if any, based on your travel plans, medical history, age, drug allergies, pregnancy status, and other factors.
To allow enough time for some of the drugs to become effective and for a pharmacy to prepare any special doses of medicine (especially doses for children and infants), you may need to visit your health-care provider 4-6 weeks before travel. Other malaria medicines only need to be started the day before travel and so last-minute travelers can still benefit from a visit to their health-care provider before traveling.
Reference: www.cdc.com
MedjetAssist
Take Trips. Not Chances.
Posted on September 7, 2010
Filed Under General, Travel, Travel Products | Comments Off
Smartphones are great and travel apps certainly make life on the road much easier but for me there is nothing like a journal. That is why before I head out on a trip I check to make sure I have packed my favorite carry-on: my little black book. No, I am not talking about what you think I am. I mean my Moleskine City Notebook.
You see, the good people at Moleskine, the legendary notebook used by artists and thinkers from Picasso to Hemingway, have created a series of city themed notebooks. These guides called "City Notebooks" carry the same beautiful tooling and paperwork that made the original Moleskin notebook a chic must-have years ago. The notebooks are as functional as they are elegant, complete with an elastic closure, fold out maps, ribbon place markers, blank note pages and tabbed dividers for creating your own sections. Best of all, they come at a decent price too, (around $16.95 USD).
I own several of these and I adore the concept. I have found that if you are going on a once-in-a-lifetime vacation they are great to have as a structured journal of your adventure. But best of all is having one for each of your favorite return-to-cities. My New York, Amsterdam and D.C. notebooks are my most treasured travel items. Each book fits nicely into my back pocket. I make sure I have all of my directions and phone numbers inside. The sleek, embossed black leather notebook doesn't look touristy at all so I can feel local even when I am looking for directions.
Posted on September 7, 2010
Filed Under General | Comments Off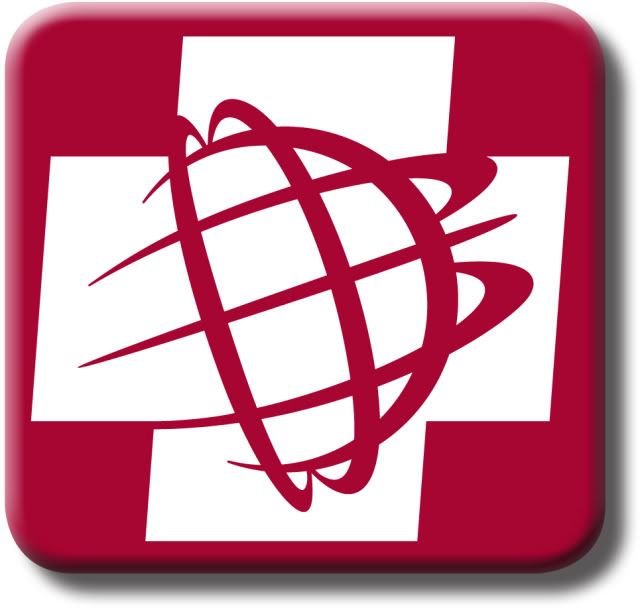 By: Roy Berger, MedjetAssist President/CEO
Historically every two years or so we take a look at pricing on all our Medjet travel assistance membership plans and adjust them to market conditions. In other words, every couple of years, we inch our rates up a small percentage.
Obviously for Medjet to remain competitive we need to respond to pricing of market conditions of not only the air ambulance industry, but rising overhead in general, as well as keeping a close eye on commercial air rates for the commercial repatriations we do. As affiliated costs rise we have to keep pace and as they are passed along to us, frankly we need to defray some of it along to the program.
We are presently in that two year review cycle right now and traditionally this is the time we roll out new pricing for 2011 and 2012.
After much thought and consideration we've decided that 2011 pricing will be 2010 price levels and we'll freeze prices for the coming year. Hope you think that's okay!
We see the travel marketplace improving month by month, using as indicators a combination of our enrollments and distress calls from members on the road. Both are up in 2010 compared to a year ago.
While we fully understand a $20-$35 annual price increase won't lead most of our members to a lifestyle change, nevertheless we wanted to do our little piece to support the travel economy. By holding our prices it's a goodwill gesture to not only thank you for your support of MedjetAssist but to hope the few extra dollars can perhaps be used for a meal or trinket while on a journey.~
An economy in recovery has many indicators. One of these is travel and folks not afraid to dedicate both dollars and psyche to getting back on airplanes, cruise ships, tours and excursions. The marketplace boomed as recently as three years ago and after a hiatus we see signs of a recovery.
We wanted to do our little share. Safe travels and thanks for your belief in MedjetAssist's travel assistance.~
RB
Roy Berger
President/CEO