Posted on December 9, 2009
Filed Under Medjet, Transport Updates | Comments Off

12/4/09
Transport complete for female member (62) of North York, Ontario. She was hospitalized in Bogotá, Columbia with a myocardial infarction and associated symptoms. After initial stabilization and bed acceptance in Ontario, Medjet arranged for the member to be transported to her home hospital for continued treatment and rehabilitation.
$33,028

Cost of Transport
$0

Out of Pocket for Member



Medjet member since 3/2002
Posted on December 7, 2009
Filed Under General, Letter From the President, Medjet, Travel | Comments Off
Wasn't it just January last month?  Is it really going to be January again next month?
Where did the year go? I'm not sure if, during what figured to be our most challenging economic year in recent memory, the fact that time really did seem to fly by is good or not?
Certainly with the state of the world economy we all felt it this year both on a personal and business level. For MedjetAssist, 2009 was both our most trying, and by the same token, challenging and maybe even rewarding year.
We knew entering last January that business levels would be compromised by the economy, which has a direct impact on the travel industry, which of course is the bellwether for our membership program. In good times leisure travel booms which has a direct impact on our business levels.
In 2009 we had to do much introspection and try to balance what we knew would be a soft travel year with both staffing and marketing levels. While not necessarily a fun exercise it was nevertheless challenging in trying to get that right balance.
For us I believe we succeeded. Unfortunately we did have to trim some staff and that is never a rewarding feeling. However I am a firm believer if you have good marketplace skills and ethics there will always be a place for you and we saw that among some of the folks who left us.
Marketing too was a challenge and we imposed a quarterly marketing strategy- watching the travel sector and economy and making our decisions accordingly.
As January 2010 dawns I want to take a moment and thank you, our Medjet member, for your loyalty to our program. We hope we have performed to your expectations this past year either in pertinent communications through this e-newsletter or in medical referrals or in actual transport activity. Of course the best scenario we can afford our members is to travel safe with no incidents and never need us. However that Medjet card delivers peace of mind for the when and if.~
So as we bring down 2009 we want to wish you the happiest of holiday seasons and hope 2010 brings the economic recovery we anxiously await and our lives return to the pre-2009 hustle and bustle. From our team at headquarters in Birmingham, AL – John, Julie, Joan, Scott, Thomas, Will, Yvonne, Cay, Cathy, Kay, Whitney, April, Paul, Patricia, Beth, Jenn, David, Kenny and Ben to Jeff in Pittsburgh and Larry in New York, we thank you for your support and wish you health, happiness and prosperity as we turn into 2010 and beyond!
Safe travels~~
Roy Berger
President/CEO
Posted on December 6, 2009
Filed Under Travel | Comments Off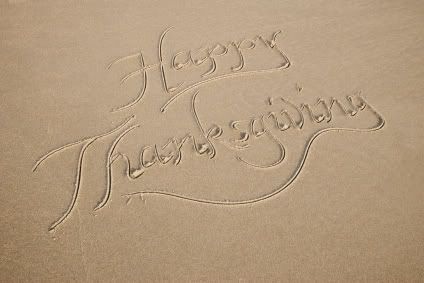 Holidays can be stressful enough – add travel to the mix and you are really in for a ride (pun intended). As you muddle your way through the airports or sit in congested traffic think about next year. In particular, think about a nontraditional holiday. I have heard many stories from friends who have decided to take one of those three-day Holiday Cruises or who are renting a house in the mountains for the whole family.
This year, I headed to the Conch Republic for Thanksgiving dinner at Cafe Sole under a banyan tree lit with twinkling lights. It is one of my favorite restaurants in the world and a perfect spot for a 'Gone for the Holidays' dinner.
Here are a few good things about being gone for the holidays:
All that travel stress suddenly becomes worth it when you hit the beach or the slopes. I mean, if you have to get into all the hustle and bustle then why not get something fun out of it?
Dinner is another great advantage of holidays away from home. Think about it: no dishes, no cooking… Hey, it is not a bad thing to forgo some turkey and dressing once and a while if you can replace it with some grilled fish and a Corona.
Everyone is on neutral ground and has space to get away. Let's face it, when everyone and their extras come piling in, things can get pretty tense quickly. When you get to your childhood home you become 16 years old again pretty fast. And, unfortunately, so does your brother or sister.
Memories become even more special when you have some refreshing changes like different foods, change in weather or group events. Ruts are easy to get into when you go to the same place and do the same things every year.
The more the merrier is easier to accommodate when they are not all sleeping in YOUR house. Think about it. Instead of going to visit one family for a day or two, then to another family for the next, you can organize one big trip and have them all in attendance… All without having to make up spare bedrooms, sleeping on futons or kicking little Bobby out of his bunk bed so that Aunt Linda has a place to crash.
Gift shopping is easy and fun. Why drag a bunch of stuff through the airport? It will get lost if you pack it and if you wrap it you are bound to get tossed into a TSA tent and strip searched. When you are 'Gone for the Holidays' you can shop on the spot in your exotic new location. No more boring ties for dad. You can get him a pair of hula skirt PJs or a cool pair of snow goggles.
I hope everyone had a great Thanksgiving and continues to enjoy a wonderful holiday season.
The World Wide Will
Posted on December 2, 2009
Filed Under Travel Warnings -- From www.travel.state.gov | Comments Off
The U.S. Department of State warns U.S. citizens of the risks of traveling to Mauritania, and urges extreme caution when traveling there due to increased activities by the terrorist group Al Qaeda in the Islamic Maghreb (AQIM). AQIM continues to demonstrate its intent and ability to conduct attacks against U.S. citizens or other foreign nationals. Most recently in a presumed terrorist action, three Spanish NGO workers were kidnapped from their vehicle while driving from Nouadhibou to Nouakchott on November 29, 2009. The U.S. Department of State also recommends against all non-essential travel to the Hodh El Charghi region, the eastern half of the Tagant region, as well as the Zemmour region of Mauritania, and strongly discourages travel to unpopulated areas of eastern Mauritania. Faith-based organizations operating in Mauritania, regardless of location, may also be particularly targeted. This Travel Warning replaces the Travel Alert for Mauritania, which was issued on September 1, 2009, to remind travelers of security concerns.
As noted in the Department of State's Worldwide Caution dated July 29, 2009, AQIM has been designated as a terrorist organization by both the United States and the European Union. AQIM has declared its intention to attack Western targets.
On August 8, 2009, a suicide bombing near the French Embassy in Nouakchott injured two French guards and one Mauritanian citizen. The bomber is believed to have acted on orders from AQIM. On June 23, 2009, a private U.S. citizen was shot and killed in Nouakchott in an apparent kidnapping attempt by individuals associated with AQIM. Terrorists also killed 11 Mauritanian soldiers out on patrol approximately 40 miles from the northern town of Zouerate in September 2008. The Israeli Embassy and an adjoining nightclub frequented by Westerners were attacked in Nouakchott in February 2008. In December 2007, terrorists shot and killed four French tourists and wounded a fifth near the town of Aleg in southeastern Mauritania. Two days later, terrorists killed four soldiers near the town of El Ghallaouiya in northern Mauritania. The perpetrators of these attacks are all believed to be linked to AQIM.
As a result of these safety and security concerns, Peace Corps has temporarily suspended its volunteer program in Mauritania. The State Department, Peace Corps, and Embassy Nouakchott are continually evaluating the security situation in preparation for a return of the Peace Corps' volunteer program at the first possible opportunity.
Travelers should avoid all non-essential travel to the Hodh El Charghi region of southeastern Mauritania, the eastern half of the Tagant region of central Mauritania (east of Tidjika) and the Zemmour region of northern Mauritania due to increased AQIM activities in these areas. Travel in the unpopulated areas of eastern Mauritania (areas east of Zouerate and Chinguetti and north of Nema) is strongly discouraged due to the threats of terrorism and banditry. U.S. Embassy staff members are authorized to travel to these regions only with Mauritarian government escorts.
U.S. citizens should not venture outside of urban areas unless in a convoy and accompanied by an experienced guide, and even then only if equipped with sturdy vehicles and ample provisions. Driving after dark outside of urban areas is also strongly discouraged. There have been reports of banditry and smuggling in the more remote parts of Mauritania. Landmines also remain a danger along the border with the Western Sahara. Travelers should cross borders only at designated border posts.
Given AQIM's threats to attack western targets in Mauritania and the region, and due to indications of a desire to kidnap Westerners for ransom, U.S. citizens should remain aware of their surroundings at all times and maintain good personal security practices, including always locking their homes and cars, varying routes and time of travel, and avoiding drawing attention to themselves. When going out, they should avoid being part of large, highly visible groups of Westerners, and avoid sitting in areas that are easily visible from the street when in restaurants or cafes. U.S. citizens should be particularly alert when frequenting locales associated with Westerners, including cultural centers, social and recreation clubs, beach areas, and restaurants.
All U.S. citizens residing in or traveling to Mauritania are urged to register with the U.S. Embassy through the State Department's travel registration website, https://travelregistration.state.gov. By registering, U.S. citizens make it easier for the Embassy to contact them in case of emergency. The U.S. Embassy is located between the Presidency building and the Spanish Embassy on Rue Abdallaye. The postal address is B.P. 222, Nouakchott, telephone (222) 525-2660/2663, 525-1141/45, or 525-3038 (ext. 5441), and fax (222) 525-1592. For after-hours emergencies, please call (222) 525-3288. The Embassy webpage is http://mauritania.usembassy.gov.
Updated information on travel and security in Mauritania may be obtained from the Department of State by calling 1-888-407-4747 toll-free within the United States and Canada or, for callers outside of the United States and Canada, on a regular toll line at 1-202-501-4444. For further information, please consult the Country Specific Information for Mauritania and the Worldwide Caution, which are available on the Bureau of Consular Affairs Internet website at http://travel.state.gov.
« go back