Posted on February 12, 2009
Filed Under Destinations, General, Travel, World Wide Will Adventures | 1 Comment
Medjet Travel Protection Blog - The following series is a day by day account of my Amazon adventure. This trip was hands-down the most incredible holiday I have ever experienced.
Day One 1/15/09
Day one was mostly travel from Birmingham to Lima – we arrived at the Swissotel around 1 a.m. so nothing much to talk about, other than a fortunate Delta upgrade to Business Class from Atlanta to Lima which allowed us to start the adventure off with a champagne toast. This was a good sign…
Day Two 1/16/09
Day two started off very early and it was hard to get up and moving. However, the included breakfast at the Swissotel was incredible and helped get our spirits up and going. There were all sorts of fresh fruit and juices along with standard breakfast fare. But there were these green tamales with an onion and carrot sauce that were divine. I went back for seconds and thirds.
After breakfast, we went out to explore the city of Lima. We started across the street from our hotel in the San Isidro district at one of two ancient native ruins. Then we walked and shopped our way down Ave. De Conquistadors to the busy and hip Miraflores district, and then on to the beautiful cliffs towering over the Pacific. Once we made it to the sea we stopped for a Pisco Sour in one of the bars located in the Larcomar shopping center. Larcomar is very commercial, and expensive for what you get, but it's worth stopping at one of the bars on the cliffside to enjoy a cocktail with a view.
After Larcomar, we headed back through Miraflores to Kennedy Park to get some ceviche, a well-known Peruvian dish. At lunch, we had our first Inca Kola too. Inca Kola is a strange local soda that looks like Mountain Dew and taste like bubble gum. I have to admit it grew on me and I drank a lot of it while I was there. After lunch, we cabbed it over to the downtown area where we checked out a happy-hour bar and wound up our afternoon with a few beers.
We had a well deserved siesta before heading out to dinner at Malibar, a hot new restaurant in the San Isidro district that was walking distance from our hotel. Dinner was incredible but the restaurant was empty. Being the typical Americans, we ate dinner much earlier than the locals. In fact, I think we opened the place up. Nonetheless, we had some fine food and good wine and I got to eat alpaca for the first time. It was pretty good but a little tougher than I was expecting.
After dinner, we walked back to the hotel and officially ended our first day in Peru completely exhausted. The next day was the first day of our International Expeditions Amazon adventure and it started early so sleep was very necessary. And even though I was still very satisfied from dinner, I went to bed looking forward to more green tamales for breakfast…
Posted on February 12, 2009
Filed Under Travel Warnings -- From www.travel.state.gov | Comments Off
This Travel Warning warns U.S. citizens of ongoing safety and security concerns in Syria. American citizens are urged to consider carefully the risks of travel to Syria and to take adequate precautions to ensure their safety. This supersedes the Travel Warning for Syria issued on April 15, 2008.
On multiple occasions throughout January 2009, thousands of Syrians protested in mostly government-orchestrated rallies against Israeli military actions in the Gaza Strip. While these events were largely peaceful, in one instance a few hundred protestors challenged police lines outside the Egyptian Embassy in downtown Damascus and were dispersed by means of non-lethal force. At least seven smaller-scale and non-violent demonstrations have occurred in central Damascus and other urban centers.
On October 30, 2008, the Syrian Government allowed a large-scale demonstration in central Damascus to take place with the aim of protesting an alleged U.S. military action at the Syrian/Iraqi border that had occurred earlier that week. Security concerns related to the demonstration prompted a temporary closure of the U.S. Embassy for one day. In response to the same alleged incident, the Syrian Government ordered the immediate closure of the Damascus Community School, the American Language Center, and the American Cultural Center on November 4, 2008. They remain closed until further notice.
On October 9, 2008, Syrian authorities raided Yarmouk refugee camp on the outskirts of Damascus and killed three terrorist suspects. On September 27, 2008, a car bomb exploded in a southern suburb of Damascus in proximity to a Syrian intelligence installation, killing and wounding numerous civilians. On August 3, 2008, a Syrian general was assassinated near Tartous. On February 12, 2008, an explosion in the residential Kafer Soseh neighborhood of Damascus killed a senior Hizbollah operative. In September, 2006, the U.S. Embassy in Damascus was attacked by terrorists armed with guns, grenades, and a car bomb. In February 2006, violent anti-western demonstrations resulted in significant damage to four embassies near the U.S. Embassy.
A number of terrorist groups have offices in Syria. Since 1979, the United States has designated Syria a State Sponsor of Terrorism due to its support for organizations such as Hizbollah, Hamas, and Palestinian Islamic Jihad. In addition, other extremist groups are present in Syria. These groups have the potential to be either the targets of or perpetrators of acts of violence.
U.S. citizens who remain in or travel to Syria are strongly encouraged to register at the Consular section of the U.S. Embassy in Damascus or via the www.travel.state.gov internet based registration website, and to obtain updated information on travel and security in Syria. Those registering should give due consideration to Privacy Act provisions and waivers. Americans in Syria are reminded they should review their personal security practices, including exercising caution and taking prudent measures to maintain their security and that of family members. These measures include being aware of their surroundings, avoiding crowds and demonstrations, avoiding loitering in areas with concentrations of people such as hotels, theaters, bus stations, and schools. American citizens should keep a low profile, vary times and routes for all travel, and ensure their travel documents are current.
Syrian officials do not notify the American Embassy when American citizens are arrested. Syrian officials do not inform detained American citizens that they have the right to request consular access. In detention/arrest cases, the U.S. Embassy usually learns of a detained American via third parties, such as relatives or friends of the detained. In the event an American citizen is detained, he/she should continue to request consular access and the right to speak to the U.S. Embassy.
The Syrian government is acutely sensitive when it comes to the security of its borders. A passport and Syrian visa are required to enter Syrian territory. Visas must be obtained prior to arrival in Syria from a Syrian diplomatic mission located in the traveler's country of residence. The U.S. Embassy is aware that some persons have been able to obtain visas at Syrian border crossings. However, the issuance of a Syrian border visa is in no way certain, and the U.S. Embassy wishes to dissuade American travelers from attempting to enter Syria in this manner.
Syrian Immigration services closely track foreign visitors, especially students. Syrian Immigration has been known to deny re-entry to Syria even to Americans with valid dual- or multi-entry visas in their passports. Several Americans have been refused re-entry to Syria after spending weekends in Jordan or Lebanon. The Embassy cannot assist Americans in gaining re-entry to Syria or in retrieving their belongings from Syria if they are denied reentry.
U.S. consular personnel remain available to provide emergency information and services to American citizens. The U.S. Embassy in Damascus, Syria, is located at 2, Al-Mansour St., Abu Roumaneh. The Embassy telephone number is (963) (11) 3391-4444, fax (963) (11) 331-9678, e-mail: acsdamascus@state.gov. American citizens may register with the Embassy online by visiting https://travelregistration.state.gov/ibrs. Additional information may be found on the Embassy website at http://usembassy.state.gov/damascus.
Updated information on travel and security in Syria may be obtained from the Department of State by calling 1-888-407-4747 within the United States and Canada or, from overseas, 1-202-501-4444. Additional details can be found in the Department of State's Country Specific Information for Syria , and the Worldwide Caution, which are available on the Department's Internet website at http://travel.state.gov.
Posted on February 10, 2009
Filed Under General | 1 Comment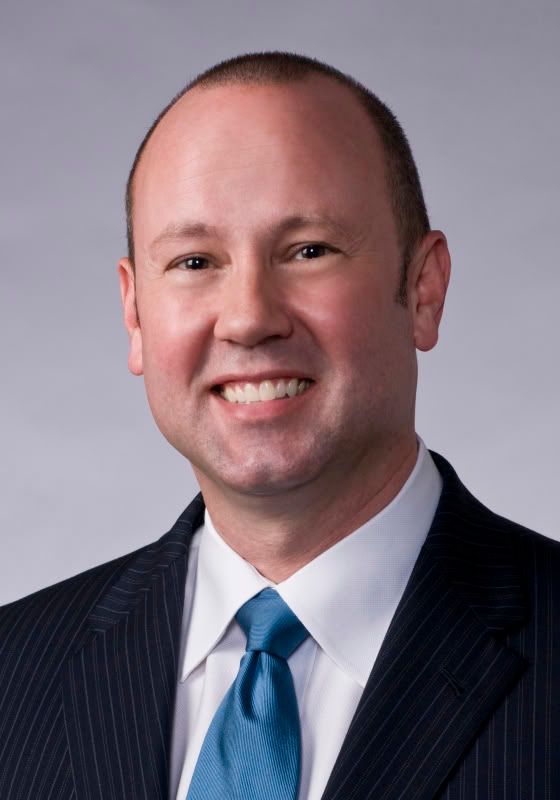 Medjet Travel Assistance Tips – From the Front Lines is a World Wide Will exclusive series of best travel tips from the people who make travel what it is – the ones on the front lines. People like
Jim Hattaway

. Jim is what many would call a road warrior, although he is not necessarily fond of the term. By any definition, he is certainly on the front lines of travel and he certainly knows how to manage it. For the past eighteen years, he has spent around 125 nights a year in a hotel. Average that out and Jim spends almost three nights a week in a hotel room every year. That is a lot of frequent stay points…
Hotel Management

Whether you spending 150 nights a year in hotels or just a couple of nights,
it is usually worthwhile to check out the benefits offered by your hotel's
frequent stay program.  Most of my 150 nights a year are split between the
Hilton HHonors and the Starwood Preferred Guest program, so those are the
ones that I am most familiar with.  However, I would guess that most major
hotel chains have benefits that are worth pursuing.
As up to date as I try to stay, I've just discovered that with the Hilton
HHonors program, I can actually check-in online 24 hours in advance.  When
you get to the hotel, all you have to do is show them your ID and your
on-line check-in confirmation and you should be ready to head on up to your
room.  Plus, you get to choose your room from available inventory.  Some of
their properties (Homewood Suites) actually display a floor map of the
available rooms so you can see approximate size and location of the
available rooms.
In addition to checking in on-line, some of the upper-end properties in the
Hilton HHonors program allow you to order requests before you arrive
on-line.  These requests can range from free additional pillows to
food/beverage requests.  The prices are listed right there on-line and the
items are waiting for you in your room when you check-in.
If you can't tell already, I do like taking control of the things that I can
control when I travel.  Being able to select my own room, save time at
check-in, and perhaps have the type of water that I want waiting for me in
my room is pretty cool.
Posted on February 9, 2009
Filed Under General, Health, Travel, Website Tips | Comments Off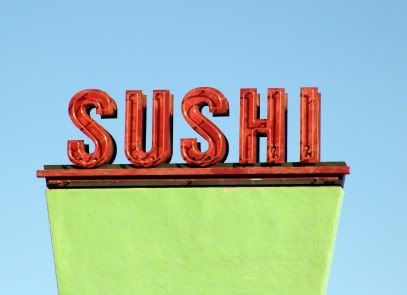 One of my favorite aspects of travel is food. And, when it is possible, I always look first to some local friends for advice. In fact, I just got a great list of ideas for my next trip to NYC from a couple of friends that I work with up there. But you can't know someone in every port-of-call, right? So, for those places you may be a little less known in, I recommend checking out a few sights, www.chowhound.com, www.opentable.com and www.urbanspoon.com. The latter two have very cool applications built just for you iPhone and iPod Touch folks.
Now, if any of you reading this have a good restaurant recommendation or website recommendation, post a comment and share your experiences with the rest of us.
The World Wide Will
Posted on February 4, 2009
Filed Under General, Medjet | 4 Comments
I was tossing around multiple ideas for this space over the last few days when something just dropped right into my email box. I thought it was perfect for illustrating why you are a MedjetAssist member and why we are proud of the commitment we make and the service we provide to you at your time of need.
There are probably multiple topics we can write about every month, but the true essence of our program is epitomized by Buddy Schultz, Jr. of Houston, Texas. Sure, we know chances of your needing an evacuation may be remote, but you purchase Medjet for that peace of mind at a very nominal cost. And, Mr. Schultz is the same as the rest of us- he became a Medjet member five years ago for an international excursion and traveled safely. But once back home and the renewal letter arrives, that peace of mind that he felt is priceless. Little did Mr. Schultz think five years later that distress phone call would be made!
Jeff Sayers, Medjet Director of Transport Operations recalls the events of January 2, 2009:
Mr. Shultz was in a small village in Costa Rica when the incident (a fall) happened. We were contacted when they were in a clinic with no x-ray capabilities and limited treatment available. He was being prepared for transport to a hospital in San Jose, Costa Rica via helicopter when they called initially.
He was moved, diagnosed with a severe femur fracture which required surgery, and was ready for our services within hours of the initial contact. He was moved to Houston the following day.
Here is the e-mail Mr. Shultz sent to Mr. Sayers. Reading this just makes you feel good about what we do.~
Jeff,
When you called me the other day to see how I was doing, I did not feel that I properly expressed my appreciation to you and your support staff that brought me safely home to Houston.
I was in Africa 5 years ago and my Professional Hunter explained to me MedjetAssist and its services. Little did I know when I joined MedjetAssist that I would actually call upon you for medical evacuation from a third world country.
Each and every MedjetAssist person that we came in contact with from the receptionist, you personally, to the on-board medical team and pilots, all kept us informed and up-to-date, helped me with my pain, handled all the logistics of exiting Costa Rica, entering and exiting Cozumel, entering Hobby Airport in Houston, TX. It was absolutely seamless.
Your communication with my wife who was with me, and my son who was in Houston, brought peace of mind to our family in a panic situation.
You can count on my family in Houston as a non-commissioned sales team. As I recall my evacuation story to my friends and business associates, all have moved in your direction to become MedjetAssist members.
A friend of mine came by on Sunday and had just left (a consumer) show in Houston. He told me there was a company at the show  promoting their company (and competing product). My response was "YOU CAN ONLY BE SO GOOD AND YOU ARE AS GOOD AS IT GETS WITH MEDJET."
Again, thank you guys very much!
Harry C. Schultz, Jr. (Buddy)
Thank you, Mr. Schultz for the very kind words. It validates the commitment of the entire Medjet organization when we get plaudits such as the above.
We never get tired of happy endings when our members are in a distress situation and never get tired of reading letters like the one from Mr. Schultz.
Happy travels throughout 2009 and remember your Medjet membership protects you not only in 'third world' countries, but most times, as close as the neighboring state, as long as you are over 150 miles from home.
We are here for you!
Travel safe,
Roy Berger, President/CEO MedjetAssist
keep looking »