Posted on November 20, 2008
Filed Under From the Front Lines, Travel | Comments Off
From the Front Lines

is a World Wide Will exclusive series of best travel tips from the people who make travel what it is, the ones on the front lines. People like
Jim Hattaway

. Jim is what many would call a road warrior, although he is not necessarily fond of the term. By any definition he is certainly on the front lines of travel and he certainly knows how to manage it. For the past eighteen years, he has spent around 125 nights a year in a hotel. Average that out and Jim spends almost three nights a week in a hotel room every year. That is a lot of frequent stay points…
Make The Most of Frequent Stay Programs

By: Jim Hattaway, Road Warrior
My number one travel tip is to join your hotel chain's frequent guest program. You can wind up with better rooms or views (sometimes even suites), free perks (things like bottled water, breakfast, robes) and you earn points towards free nights or other pretty nifty awards.  Being loyal to a frequent guest program is easy for me because I am a creature of habit.  I tend to find a place that I like and stick with it.  If I find a hotel in a particular area that I frequent on a regular basis, I try to develop a personal relationship with either the front desk manager or sometimes even the general manager.  I have had many hotel staffers offer to have me call them directly in order to make my next reservation to be sure that they get me the room that I like.  In addition, they can sometimes work with you on finding room availability when you can't necessarily find availability on-line or through a hotel's central reservation system.
Posted on November 4, 2008
Filed Under Medjet | 43 Comments

A Letter From the President
By: Roy Berger, President/CEO MedjetAssist
A couple of months ago the small business owner that tended to my lawn service at home dropped his monthly invoice in my mailbox and appearing on the bill for the first time was a $13 'fuel surcharge'.  No explanation, no apology and no warning a month or so in advance that the surcharge was coming.  Just put it on my bill and expected me to pay it. I guess it's a way to pass along his escalating operating costs to the consumer without seeking internal adjustments.
I paid the bill, attached a note on what a poor business move this was to just increase my fee with no explanation or warning and told him this would be the last month of service. After seven or eight years of a relationship he never bothered to contact me. He is now my ex-lawn guy.
By now, if you stayed with me this long, you have to be wondering what on earth does this have to do with my MedjetAssist membership? Well unlike my former lawn curator, we're using this space to formally announce a revised pricing structure for Medjet membership effective January 1, 2009.
Of course all costs are going through the roof.  The costs of both doing business and the costs of just trying to make it day to day.  Price increases are not something that we are very cavalier about- we understand the impact on our members. However, we still think there is incredible value in your membership as it relates to the service we provide!
Internally we are doing all we can to eliminate costs so any increase we need to pass along to our members can be neutralized.  The main area out of our control is rising fuel prices incurred by our air ambulance affiliates and how this impacts the cost of our transport operations.  They are rising steadily and with our very mobile and at times adventurous membership base, the need for our service seems to be regularly in play.
We took a good hard look at our membership pricing and tried to find that delicate balance between the need to raise rates and the continued perceived value. We think we achieved that model.  Thus effective January 1, 2009 the annual individual membership will rise to $250 a year from the present $225 and the family rate will become $385 from the existing $350.  A modest 10.5% increase that we hope you won't find offensive.
Of course all other membership pricing from short-term to corporate will be adjusted as well.
Unlike my former lawn provider we are not going to just throw this nominal increase on your next renewal notice.  As we have done in the same situation in the past, all our Medjet members will have one renewal period to renew your membership at present pricing levels effective January 1, 2009.  So that means whether your membership expires in February or next November your renewal pricing will reflect the present 2008 rate structure.
The 2009 price increase for the first year will only impact new memberships and those past Medjet customers that let their renewals lapse and now want to come back into the program.  Of course you will have an additional opportunity to lock in the present rate structure on a multi-year membership and that information will be coming as part of your renewal.
Thanks for your understanding and hopefully by this note and a one-year grace period we are able to ease the impact a bit.  My ex-lawn guy would still be my lawn guy if he used the same approach.~
Safe travels,
RB
Posted on November 4, 2008
Filed Under Gadget Alert, Safety, Travel, Travel Products | Comments Off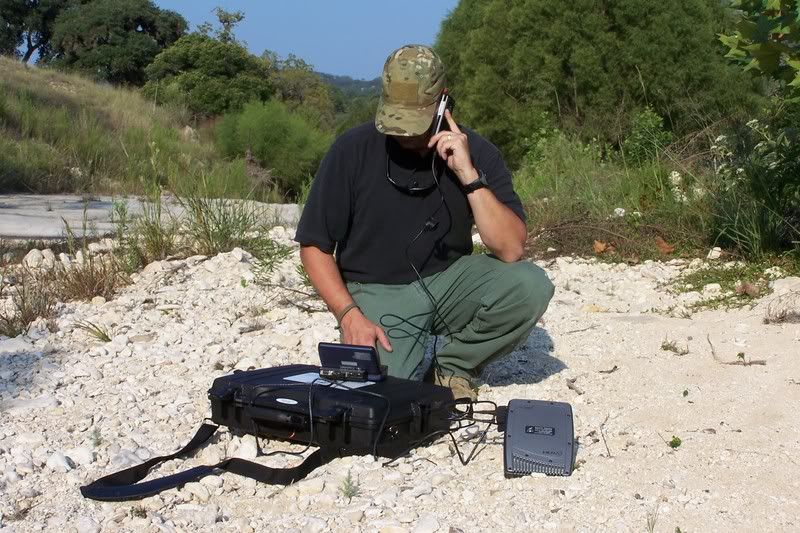 Knowing that you are only a phone call away from the security of MedjetAssist is reassuring when traveling in remote and exotic areas of the world. I wonder how many of our members actually pre-plan for the event that land-line or cellular communications may be less than acceptable in some areas? Recently on a trip where no cellular communications existed, I had the opportunity to look at a solution that some of our members may find interesting.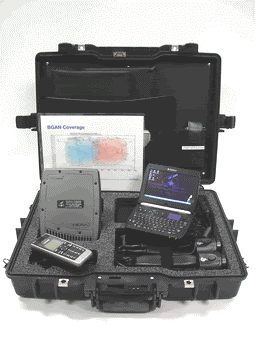 Explorer Satellite Communications, explorersatellite.com, is a company based in Ft. Lauderdale, FL that had an answer to my problem. Enter the BEGAN Mobile Office Unit.
This is the first new service to be launched on the Immarsat-4 satellites. This is a mobile satellite service that delivers broadband data and voice, simultaneously through one device, to almost anywhere on the planet. Based on IP technology, BEGAN will deliver data rates of up to half a megabit.
What does all this mean? Basically, you can talk on your satellite phone while also receiving e-mail or surfing the web all at the same time. Another advantage to this unit versus a stand alone satellite phone is the capability to receive and make calls while indoors. Remember, with a satellite phone you have to have an unobstructed view of the sky and that means no indoor calling. With the BEGAN I was able to set-up the satellite receiver outside and have the units computer and hand-set safely in-doors.
Set-up was a breeze and voice quality was excellent, even when receiving data. The Mobile Office Kit had everything I needed from multiple power adapters, easy to follow instructions and even a Solar Panel charger. If this setup looks interesting for your next Africa hunt or Sahara trek, check out the Mobile Office from Explorer Satellite Communications. Find them on the web at explorersatellite.com or call them at 1-866-662-2665.
Travel safe and travel connected!
Posted on November 3, 2008
Filed Under Destinations, Rudy Maxa Top Six, Safety, Travel | Comments Off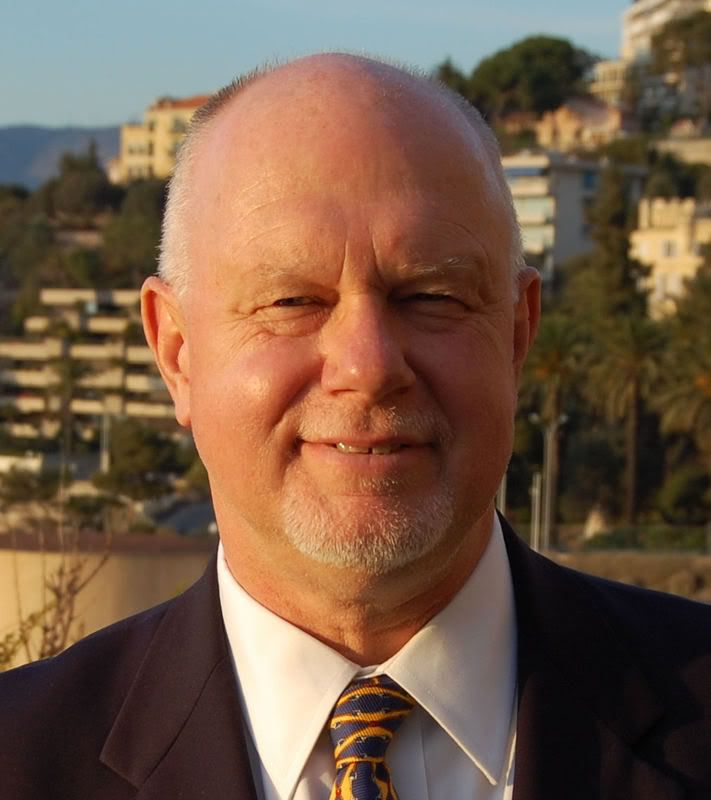 Rudy Maxa is a contributing editor with National Geographic Traveler magazine and one of America's premier consumer travel broadcasters on public radio and television. You may know him as "The Savvy Traveler" on public radio's business show, "Marketplace."
Geneva
Outstanding Cocktails: Plan for aperitifs at Le Rouge et Le Blanc, a casual, artisanal wine and tapas bar situated on the Right Bank of the Rhône. The cozy and rustic atmosphere makes this an ideal spot to enjoy a romantic date or to make new friends –  any Swiss cultural stereotypes of being cold and serious don't apply here. Weather permitting, the outdoor terrace affords some of the best views of the Jet d'Eau. Prices are reasonable, and the knowledgeable staff can happily suggest some of Switzerland and Europe's finest vintages according to your mood. Across the river, the sleek Arthur's Rive Gauche is a Geneva institution. An afternoon Kir, tea or coffee would be my choice here, before the techno music kicks in. And the jazzy, upmarket Leopard Lounge in the five-star Hotel d'Angleterre can't be beat for people-watching or funky decor — though the cocktails might set you back a small fortune.
-Rouge et le Blanc, Quai des Bergues 27
-Arthur's Rive Gauche, 7-9 Rue du Rhône
-Leopard Lounge, 17 Quai du Mont-Blanc
Best Way to Sightsee: Geneva is a pedestrian-friendly city with a safe, clean and reliable public transport system. But this banker's haven is not a city not known for free rides. That's why I was thrilled to discover Genève Roule, a grassroots organization that rents free bikes for the day from five central locations throughout the city. Except for the hilly old town, Geneva is fairly flat and boasts a number of scenic, well-marked bike routes, as well as car-free paths along the lake and Geneva's two rivers, the Rhône and the Arve. Walking and cycling maps are available for free from any tourist information center, which are designated by a blue lowercase "i." All you need to rent is a passport and a refundable deposit of 50 CHF.  (Seasonal from April 30th through October 30th; www.geneveroule.ch)
Geneva is a little more than an hour's drive from Europe's highest mountains, the Mont-Blanc massif. From hiking to shopping to skiing, the Chamonix valley in the French Alps has something for everyone. Reasonably priced round-trip bus service from the Gare Routière de Genève (http://www.geneva.ch/f/GenevaCoachStation.htm) is offered year-round.
During ski season, you may request your lift pass to be included with your bus ticket fare; skis and equipment can be accommodated, and the bus will drop you directly at the lift of most major resorts. If you're looking to avoid the lift lines of some of the glitzier, more internationally-known resorts, try Les Contamines-Montjoie located between Chamonix and Megeve. I like the south-facing "Tierces" section, which has nice, long runs for every level. (www.lescontamines.com/index_uk.html)
For a more cosmopolitan experience, take the bus to the charming French village of Annecy, just 22 miles away. Once the capital of the historical province of Genevois, Annecy is best known for its pure mountain air and crystal-clear aquamarine lake, where you can rent paddle and motor boats. Don't miss the gorgeous Old Town, the sinister Palais de l'Isle jail, or the gelato in the summer.
Farmers' Markets Worth Visiting: Like their French neighbors, Genevans take outdoor farmers markets very seriously. In the heart of centre-ville, the Boulevard Helvétique market features local fruits and vegetables, cheese, even wine. Some stalls offer picnic style seating, a perfect place to order a bottle of wine and a plate of cheese or charcuterie (dried ham and beef is a local specialty). Don't miss the rotisserie chicken — it makes a great picnic by the lake later, and is a Saturday tradition for many locals. The neighboring town of Divonne-les-Bains, in France (about a 20-minute drive from Geneva), offers an even larger selection on Saturdays and Sundays. I recommend the oyster stand, where you can select your fresh oysters, watch them be shucked and promptly delivered to your table – with a bottle of white wine, of course – next to a babbling brook. Perfect for a Sunday, when most everything is closed in town.
Best Dining Bargain With a View: At the end of a long jetty on the right bank of Lac Leman you'll find Les Bains des Pâquis, open 365 days a year from 8 a.m. until 10 pm. This on-the-lake "buvette" offers outstanding breakfast and lunch daily, featuring a few regular menu items and a mouth-watering daily special – for no more than 12 CHF. Cafeteria-style service means you need to actively defend your place in line, but it's worth it for the excellent food ad the unparalleled view of the harbor and the old city.  On fall and winter evenings, enjoy champagne fondue for 20 CHF per person (table service provided for dinner). Incidentally, you can also find the best deal on a massage in town at the adjacent Bains des Pâquis, at only 60CHF for 50 minutes.
-30 Quai du Mont-Blanc, Les Paquis, Geneva
Phone: 022/7322974
For Exploring Randomly: About a 12-minute tram ride from the center of Geneva lies the historic village of Old Carouge, now a Geneva suburb. Dubbed the "Greenwich Village of Geneva," Carouge's quaint streets are dotted with artists' workshops, galleries, boutiques, bohemian and trendy cafés and some of the city's best nightlife. For brunch or lunch, I suggest Ô Calme, a comfortable and casual dining experience with such a homemade ambiance that you almost feel like you're eating in someone's kitchen. Also a great place for coffee or tea with one of their delicious pastries.
-Rue Ancienne, 36, Carouge 1227)
For Dinner: Try Café des Negociants, one of the best restaurants in all of Geneva, for fine French cuisine and a creative wine list that includes some of the most in-demand and hard-to-find Swiss vintages. Book the wine cellar downstairs for parties of 6 or more.
-29 Rue de la Filature, Carouge; Phone: +41 (0) 22 300 3130).
Something Extra…
For Late-Night Live Music and DJ's: Visit Le Chat Noir
-Rue Vautier 13, Carouge; www.chatnoir.ch