Posted on July 25, 2008
Filed Under Rudy Maxa Top Six, Travel | Comments Off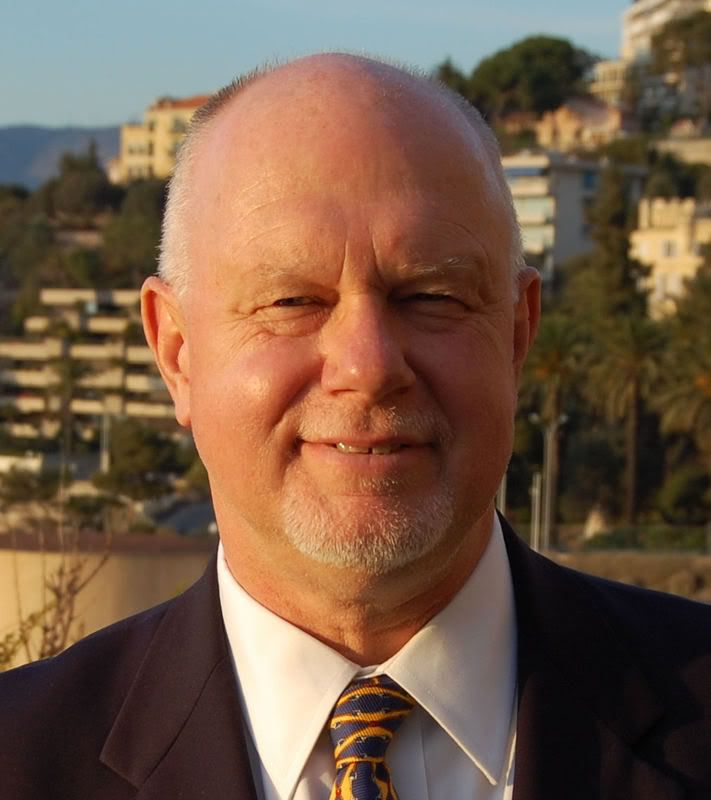 Rudy Maxa is a contributing editor with National Geographic Traveler magazine and one of America's premier consumer travel broadcasters on public radio and television. You may know him as "The Savvy Traveler" on public radio's business show, "Marketplace."
Best Non-Gambling Activity in Vegas: Take a hike in the Red Rock Canyon, about a 25-minute drive off the Strip, straight west out Charleston Blvd. (Rte. 159). Pack water and sun protection.  Directions & info: 702-363-1923.

Best Bistro: Bouchon in The Venetian.  If you can't get a reservation at The French Laundry in the Napa Valley, try Thomas Keller's version of a bistro in Vegas.  It's all good.  Reservations: 702-414-6200.

Second-Best Non-Gambling Activity in Vegas: Can there be any better way to spend 90 minutes than seeing the bejeweled capes and pianos once owned by the one, the only Liberace?  You won't feel badly checking out his outrageous cars and the world's largest rhinestone (at 50 pounds) if you remember your entrance fee benefits the late showman's charitable foundation. 1775 E. Tropicana Ave., 702-798-5595.

Best celebrity-chef French restaurants: Restaurant Guy Savoy (877-346-4642) at Caesar's Palace and Joël Robuchon (702-891-7925) and his adjacent, informal eatery, L'Atelier (702-891-7358), both at the MGM Grand.  The tab at Guy Savoy and Joël Robuchon can head north of $400 per person—and worth every penny of that—but L' Atelier is fun and terrific at about a quarter of that per diner.

Best Haircut: From Sal Jeppi at Caesar's Palace.  Figure on $100+ for an unforgettable clip, shave, and lots of hot towel treatments while Frank croons on the stereo.  Book early at 702-731-7210.

Wildest Pool Scenes: Hard Rock Hotel & Casino for the 20-something hard bodies visiting from Los Angeles—get there early on Sunday for the biggest party.  For a more sedate setting, it's the adult-only Moorea Beach Club at the Mandalay Bay with opium beds, cocktails, and butler service.  Topless sunbathing permitted. 

Best Quickie, Drive-In Wedding Spot: Little Chapel of the West, (4617 Las Vegas Blvd., 702-739-7971).  Richard Gere and Cindy Crawford, Mickey Rooney, Dudley Moore, Betty Grable and Harry James . . . all got hitched here.  For about $200, you can have the works, including a garter.  Open 8 a.m. 'til midnight.  Renewal of vows a house specialty.

Best Impressionist: Danny Gans at the Mirage.  When he's not thanking God for his talents, Gans is a doppelganger for dozens of celebs, dead and alive. Tickets, $100 + tax; 702-792-7777. 
Posted on July 22, 2008
Filed Under Medjet, Travel, Travel Products, Website Tips | 2 Comments
If you are like me you start planning your trip WAY in advance. And, if you are like most frequent travelers, you plan the majority of that trip online. If so, here is a handy website/online tool that will take your trip planning to a whole new level, Suitcase. This free online tool is powered by Kaboodle and is hosted by http://www.concierge.com/, Condé Nast Traveler's travel website. 
Suitcase is billed by Concierge.com as "The Ultimate Trip Planning Tool" and I have to say, I agree. The Suitcase tool lets you collect all the trip information you need from hotels to transportation details and saves it all in one place online so that it is accessible from any computer that has Internet access. Here is how it works: 
Fill your Suitcase with items from Concierge.com or anywhere on the Web – whether it's a trip you're planning or just dreaming about.
Organize your saved items into a day–by–day itinerary.
Invite friends to help build your Suitcase – or make it public so others can see it.
Browse other Suitcases to see where other Concierge.com members are traveling.
I can't decide what part of this tool I like best, allowing my friends to add to my Suitcase or browsing other people's Suitcases. This tool really opens up a whole new world of trip planning. Think of it as the MySpace for traveling adults. Before long you will begin to meet new "virtual" traveling companions who you can share ideas and must-sees. 
One important tip, take the time to install the Suitcase Toolbar on your computer. The site will give you instructions on how to do this. This will allow you to save a website to your appropriate Suitcase at the click of a mouse. 
For more information and details on this handy travel tool go to http://suitcase.concierge.com/. While you're there type in a search for MedjetAssist and you will see the link to my New York Suitcase where I have started collecting information and reference sites for my favorite "Big City" in the world. And hey, if you have any ideas or comments about your favorite places in Gotham please post them for me. 
The World Wide Will 
Posted on July 15, 2008
Filed Under General, Health, Travel, Website Tips | Comments Off

By Guest Blogger John Gobbels, Medjet VP/COO
Each year millions of travelers take long journeys over one or more continents. Traveling across these multiple time zones, produce a myriad of symptoms known as Jet Lag. We've all had the fatigue upon arrival at our new destination, but almost as problematic are a number of associated symptoms. These include reduced alertness, nighttime insomnia, depression, and reduced cognitive skills, all which are closely affected by both the length and direction of travel. The most important Jet Lag symptoms are caused by disruptions to the body's sleep/wake cycle. It has been suggested that dysregulation of melatonin secretion and occurrence of circadian rhythm disturbances may be the link which underlie Jet Lag.  
Melatonin (a natural hormone produced by the pineal gland in the brain) acts to help reset the disturbed circadian rhythms and promotes sleep in Jet Lag and other circadian rhythm sleep disorders. Various aspects of its use for sleep disturbances are being increasingly investigated. It should be noted that Melatonin has both hypnotic and chronobiotic (the ability to re-train the sleep cycle) features, which have been shown to be of benefit not only for a rapid resynchronization of desynchronized circadian rhythms but also promoting sleep in intercontinental jet travelers.
A variety of non-pharmacologic therapies have also been used to attenuate the symptoms of Jet Lag. In principle, efforts to adjust light exposure, activity, and meal times to the new schedule as soon as possible after arrival promote more rapid resetting of the internal clock. 
The Internet has many research based articles on the use of melatonin for Jet Lag as well as articles that should be read with caution. Always consult your physician before initiating a medication regime, even with readily available over the counter medications. 
Some research based articles can be found here:
References:
Travel Medicine, Volume 6, January-March 2008
Posted on July 8, 2008
Filed Under Health, Medjet, Safety, Travel, Travel Products | Comments Off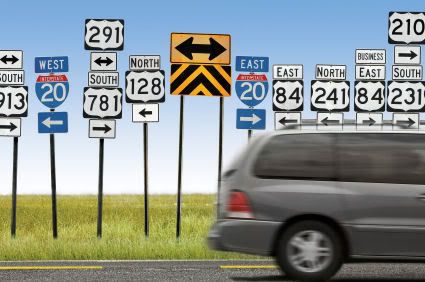 I took a road trip to up to ATL this weekend for the 4th of July. The whole trip was just a short two-day get-away to see the fireworks at Centennial Olympic Park, have a few good meals and check out the new W-Midtown Atlanta. The weather was nice, the hotel was fantastic and the fireworks were awesome. All in all it was a great trip with no incidences. But what if there had been something? A bad spill or a sick spell? What would I have done? And trust me, it is not a far stretch of the imagination. I am not the most graceful person in the world. I broke my foot less than a year ago going to my basement to get a popsicle…
Anyway, to my point. Recently I have been working on a new special program that MedjetAssist is now offering. It is a special membership program dedicated to the domestic only traveler. Which let's face it is a lot of people. One hundred and fifty miles is not that far from home. I Googled it, and the short trip to Atlanta from my house in Birmingham was 153 miles. That would have qualified me for a transport should something have happened. And, as much as I like Atlanta, if I am going to be in the hospital then I want to be at my hospital with my family doctor in the professional building just a cross-walk away. So many people focus on that big international trip when it may be nothing more than a bad trip on a short summer-weekend vacation that gets you down. Literally.
So, all of that said. Really think about where you travel to and how often you are outside that 150 mile radius. It's probably more often than you think. The new MedjetAssist Domestic Membership is tailored to travelers up to the age of 75 traveling within the continental United States.  With annual membership rates of $175 for individuals and $305 for families, members can travel with the peace of mind knowing if they are hospitalized anywhere in the contiguous 48 states more than 150 miles from home, MedjetAssist will evacuate them by medically equipped and staffed aircraft back to their hospital of choice within the continental United States at no additional cost. Not a bad deal when you consider it. Shoot, you probably couldn't drive yourself back in your car for that much considering today's gas prices.    
To enroll in the Domestic Membership program, you must call 1-800-527-7478. This special membership is only open for enrollment through December 31, 2008, so enroll today!
By the way, for comparison purposes, the MedjetAssist regular annual membership rates are $225 and $350 respectively and allow for both domestic and international travel protection.  So if you do get a wild hair and decide to head down to Cabo for five days, as a Domestic Member, you have the option to upgrade anytime to the Regular Annual Membership prior to departing. Just call us at MedjetAssist let us know you want to upgrade and pay the membership differential.
The World Wide Will 
Posted on July 3, 2008
Filed Under Johnny Jet, Travel | Comments Off
One thing about travel is that I'm always learning, not just about different places and cultures, but about myself and how to travel more effectively and easily.  Even the little things help. Just this week, I returned from a trip to China. Before I left, I logged onto WhatPlug.info to see which plug adaptor I would need. I learned that the outlets are different in mainland China from those in Hong Kong, thanks to the British.  
 
I had a few options: I could pull out the specific plastic connectors I needed from the whole kit of adaptors I had bought at a travel store and/or bring a universal plug adaptor that's a little bulkier but works practically everywhere. (Radio Shack sells them for around $25.) But because I need to charge my phone, computer, camera batteries, etc. and usually at the same time, I tried something new.  
 
Instead of going out and buying multiple adaptors, I brought just one of each and a power strip surge protector.  Why hadn't I done this before?  Looking back, most of my hotel rooms have had just one plug that's handy. The others are always behind the bed, night stand or curtain and are difficult, if not impossible, to reach.  Now, I don't have to rearrange the furniture, stir up dust or worry about my time management skills.  Instead, I just plugged the power strip in and loaded up on the juice.  
 
The power strip was an instant hit … not just with me but with my colleagues and even strangers as well.  During a layover at the Hong Kong airport, I wanted to take advantage of their free Wi-Fi (HKG is my new favorite airport). The only downside was that there were few electrical outlets. I found just one under a table. Instead of hogging the only outlet, I plugged in the power strip and my colleagues and a stranger plugged in as well.  Maybe next time, I'll charge rent.
Happy Travels – Johnny Jet