Posted on September 19, 2013
Filed Under General, Travel Alerts -- From www.travel.state.gov | Comments Off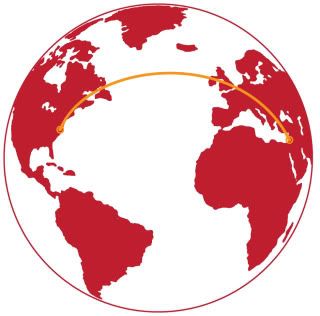 By: John Gobbels
MedjetAssist VP/COO
When we used to travel internationally, before the age of mobile phones and easy email access, we used to register with the U.S. Embassy in each country we would visit. The idea was to let the American Embassy know of your presence in the area just in case there were any problems, either with the traveler or with the country.
The old system of registering with embassies or travel registration, as it was also known, has been replaced by something new called the Smart Traveler Enrollment Program or "STEP." The program is free and operated by the United States Department of State as one of the many travel services they offer.
Many travelers are aware of the country-specific warnings the government issues, but this program will deliver any appropriate warnings to your email address in real time. Instead of just checking in advance, now travelers can be alerted to problems during their trip.
Signing up for the program is easy and travelers can then receive detailed information about their destination country. Travelers also receive any updates, including Travel Warnings and Travel Alerts which are essential news updates and warnings provided by the U.S. government about specific destinations. These warnings and alerts can help us avoid problem countries and areas and are essential for international travel.
In addition to receiving warnings, the STEP system allows government authorities to contact and assist travelers in emergencies, political violence and natural disasters, should any of them strike. The system can be used to make communication easier with family back home in emergency situations.
Once enrolled in the system, travelers can then add and remove individual trips from their personal accounts, so the system always reflects the current, real itinerary. The system should be used by travelers, who can enter their travel itinerary and hotel information, and also Americans living abroad, who can supply their foreign address. The sign-up is done online on the State Department website and takes only minutes. The information collected is protected by government privacy laws and can only be used for travel-related purposes. Visit our website to view other helpful travel information.
Posted on March 5, 2012
Filed Under General, Travel Alerts -- From www.travel.state.gov | Comments Off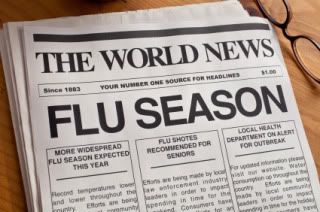 By: John Gobbels
MedjetAssist VP/COO
How do I know if I have the flu?
Your respiratory illness might be the flu if you have fever, cough, sore throat, runny or stuffy nose, body aches, headache, chills and fatigue. Some people may have vomiting and diarrhea. People may be infected with the flu and have respiratory symptoms without a fever. Flu viruses usually cause the most illness during the colder months of the year. However, influenza can also occur outside of the typical flu season. In addition, other viruses can also cause respiratory illness similar to the flu. So, it is impossible to tell for sure if you have the flu based on symptoms alone. If your doctor needs to know for sure whether you have the flu, there are laboratory tests that can be done.
What kinds of flu tests are there?
A number of flu tests are available to detect influenza viruses. The most common are called "rapid influenza diagnostic tests." These tests can provide results in 30 minutes or less. Unfortunately, the ability of these tests to detect the flu can vary greatly. Therefore, you could still have the flu, even though your rapid test result is negative. In addition to rapid tests, there are several more accurate and sensitive flu tests available that must be performed in specialized laboratories, such as those found in hospitals or state public health laboratories. All of these tests require that a health care provider swipe the inside of your nose or the back of your throat with a swab and then send the swab for testing. These tests do not require a blood sample.
How well can rapid tests detect the flu?
During an influenza outbreak, a positive rapid flu test is likely to indicate influenza infection. However, rapid tests vary in their ability to detect flu viruses, depending on the type of rapid test used, and on the type of flu viruses circulating. Also, rapid tests appear to be better at detecting flu in children than adults. This variation in ability to detect viruses can result in some people who are infected with the flu having a negative rapid test result. (This situation is called a false negative test result.) Despite a negative rapid test result, your health care provider may diagnose you with flu based on your symptoms and their clinical judgment.
Will my health care provider test me for flu if I have flu-like symptoms?
Not necessarily. Most people with flu symptoms do not require testing because the test results usually do not change how you are treated.
Your health care provider may diagnose you with flu based on your symptoms and their clinical judgment or they may choose to use an influenza diagnostic test. During an outbreak of respiratory illness, testing for flu can help determine if flu viruses are the cause of the outbreak. Flu testing can also be helpful for some people with suspected flu who are pregnant or have a weakened immune system, and for whom a diagnosis of flu can help their doctor make decisions about their care.
Posted on January 23, 2012
Filed Under General, Travel Alerts -- From www.travel.state.gov | Comments Off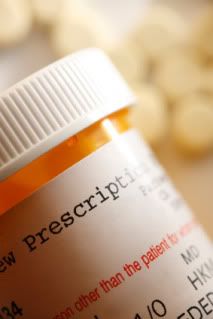 By: John Gobbels
MedjetAssist VP/COO
Travelers in need of medications while abroad can often fall into a common trap of paying for fake drugs, but some new technology should help curb the number of travelers who fall victim to these scams.
The new technology called Mobile Product Authentication was developed by Dr. Ashifi Cogo, a Ghanaian native working in the UK. His concept means drug manufacturers would embed a lottery style scratch off panel on the back of each of their products. After scratching off the panel, the purchaser keys its unique code into a mobile phone and it sends the code via a free text message to the manufacturer. The traveler receives an almost immediate response indicating whether the drug is real of fake.
Earlier this year, a report published by the United Nations Office of Drug and Crime showed that three in 10 pharmaceutical products found in Africa, Asia and Latin America were counterfeit, while 50 to 60 percent of medications tested in parts of Asia and Africa have too little or no active ingredients.
Hopefully this new technology will empower consumers to refuse fake drugs, putting the manufacturers out of business. It's reported that 700,000 people die each year from fake medications associated with malaria and tuberculosis alone.
International Travel Insurance Journal: December 2011: Issue 131 pg16
Posted on December 8, 2011
Filed Under General, Travel Alerts -- From www.travel.state.gov | Comments Off
By: John Gobbels
MedjetAssist VP/COO
Missing out on a unique cultural experience because you're stuck in bed with a travel-related illness or injury is probably not part of your plan for a great study-abroad experience. Fortunately the CDC has put together a "study guide" to help you prepare for safe and healthy travel.
Visit the CDC Travelers' Health website to learn about the health risks at your destination. Make an appointment with a doctor familiar with travel medicine, ideally at least 4–6 weeks before you leave. The doctor will review your medical history to make sure you get the right vaccinations, medicines, and information on safety. You should be up to date on all routine vaccinations (such as influenza, measles/mumps/rubella, and polio), and you may need other travel-related vaccines. If your study-abroad program lasts several months, you'll want to make sure that you've gotten all your routine health check-ups, like seeing your dentist, because the quality of dental and medical care may be different in host countries or more expensive than in the United States.
Before you leave, register with the Smart Traveler Enrollment Program so that the Department of State can better assist you in an emergency. Visit Doctors/Hospitals Abroad to identify health care resources in the country where you will be living. Learn basic first aid and pack a travel health kit so you can treat any minor ailments yourself. If you take a medicine regularly, make sure you have enough for the length of your trip.
You'll also want to make sure that you have travel health insurance and your Medjet card in case you become hospitalized during your study-abroad program and need to get back to your home hospital, family and physicians.
The Center for Global Education is another excellent resource that can help you prepare for your study-abroad program.
Protect Your Health Abroad
Wash your hands with soap and clean water or use an alcohol-based hand cleaner before you eat, after you cough or sneeze, and after you use the bathroom. In developing countries, be careful about the food and water in suspicious regions and be sure to eat fully cooked food that is served hot or fruits and vegetables you can wash or peel yourself. Drink only bottled, sealed water or water that has been boiled, and avoid ice.
In tropical and subtropical countries, diseases spread by insects may be common. Use an appropriate insect repellant and wear long pants and sleeves to protect yourself from bug bites. To prevent infections such as HIV and hepatitis B, which are spread by blood and bodily fluids, don't get tattoos or body piercings.
After You Come Home
After you return from your trip abroad, get medical attention right away if you aren't feeling well or have been injured. It is especially important to see a doctor if you have a fever, rash, cough, difficulty breathing, or any other unusual symptoms. If you are returning from an area where malaria is a risk and become sick with a fever or flu-like illness for up to 1 year after you return, see a doctor immediately, and tell him or her that you have traveled to a place where malaria is present.
Posted on November 2, 2011
Filed Under General, Travel Alerts -- From www.travel.state.gov | Comments Off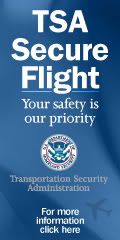 By: John Gobbels
MedjetAssist VP/COO
The Transportation Security Administration (TSA) announced on October 4th that it began testing a limited, voluntary passenger pre-screening initiative with a small known traveler population at four U.S. airports. The TSA PreCheck initiative implements a key component of the agency's intelligence-driven, risk-based approach to security. This pilot program will help assess measures designed to enhance security by placing more focus on pre-screening individuals who volunteer information about themselves prior to flying in order to potentially expedite the travel experience.
During this pilot, TSA will use pre-screening capabilities to make intelligence-based risk assessments on passengers who voluntarily participate in the TSA PreCheck program and are flying domestically from one of the four pilot sites: Hartsfield-Jackson Atlanta International, Detroit Metropolitan Wayne County, Dallas/Fort Worth International and Miami International airports.
Eligible participants include certain frequent flyers from American Airlines and Delta Air Lines as well as members of the Customs and Border Protection's (CBP's) Trusted Traveler programs, including Global Entry, SENTRI, and NEXUS, who are U.S. citizens and are flying on participating airlines. If successful, TSA plans to expand the pilot to include additional airlines, as well as other airports that participate in CBP's Global Entry program, once operationally ready.
Eligible passengers may be referred to a lane where they will experience expedited screening. TSA will always incorporate random and unpredictable security measures throughout the airport and no individual will be guaranteed expedited screening. TSA's multi-layered approach to security also includes behavior detection officers, explosives-detection systems, canine teams, and federal air marshals, among other measures both seen and unseen.
As part of the agency's risk-based security initiative, TSA is in the process of testing several other new screening initiatives including a program designed to provide positive ID verification for airline pilots and the use of expanded behavior detection techniques, in addition to the recent changes in screening procedures for children.
Only through its partnership with American Airlines, Delta Air Lines and CBP is TSA able to operationalize this pre-screening pilot initiative in an effort to further strengthen aviation security.
keep looking »