Posted on January 5, 2011
Filed Under General, Travel, Travel Style, Website Tips | Comments Off
Have you ever gone to baggage claim and gasped in horror realizing that mangled lump of polycarbon rolling around the carousel has your luggage tag on it? Did you know that many airlines have a policy to reimburse or even replace your damaged bag? Well they do. Each airline has its own policy on this practice but most of them are the same. That is, if a handle is broken or torn off, the bag will qualify for a damage claim.
I first found out about this when a travel buddy of mine was flying from St Louis to Birmingham. When he arrived in Birmingham his checked bag had a handle completely ripped off of it. He took the bag over to Southwest and asked if there was any recourse for the damage. The Southwest agent told him that since it was a handle he could file a damage report and the airline would reimburse him for the cost of replacing the damaged luggage with a similar item. And, because the damaged bag had to be left with the report, Southwest gave him an enormous SWA duffel bag to transfer his clothing into. That is some pretty good customer service.
Fast-forward a few months to the Thanksgiving holidays. I was coming back from a relaxing holiday trip to Key West and was in baggage claim to retrieve my luggage. My bag looked fine upon approach but when I went to take it off the turnstile I noticed the top handle was detached on one side. Detached is a nice way to say that it had been ripped out of the frame of the bag by the rivets and screws. I was so ready to get home I did not even think about taking the bag to the Delta agent and asking about their damage policy. I just rolled the battered suitcase out to my car and went home.
On the drive home it occurred to me I should have filed a damage report. I was pretty sure that it was too late since I had left the airport, but thought I would call Delta when I got home and ask if there was anything that could be done. To my surprise, the Delta representative told me I could go to their Web site and download a damage form, take my bag to the airport and leave them with a Delta baggage agent. As long as I did this within a 24-hour time frame they would work with me. I was astonished and very happy I had called Delta.
About one month later I got a call from Delta telling me they had processed my damage report and would be sending me a brand-new Samsonite that was similar in size and function to the bag they had damaged. Samsonite? Really? Because the bag that was damaged was like a California Packer or something like that. This was awesome news.
A week later the new bag arrived at my home. It had been shipped directly from the factory and was still in the plastic. Now that is good customer service. It is also testimony to the old saying, "It never hurts to ask."
For more information on Delta's lost or damaged baggage policies or to download a claim form Click Here.
For more information on Southwest's lost or damaged baggage policies Click Here.
Posted on August 20, 2010
Filed Under Travel, Website Tips | Comments Off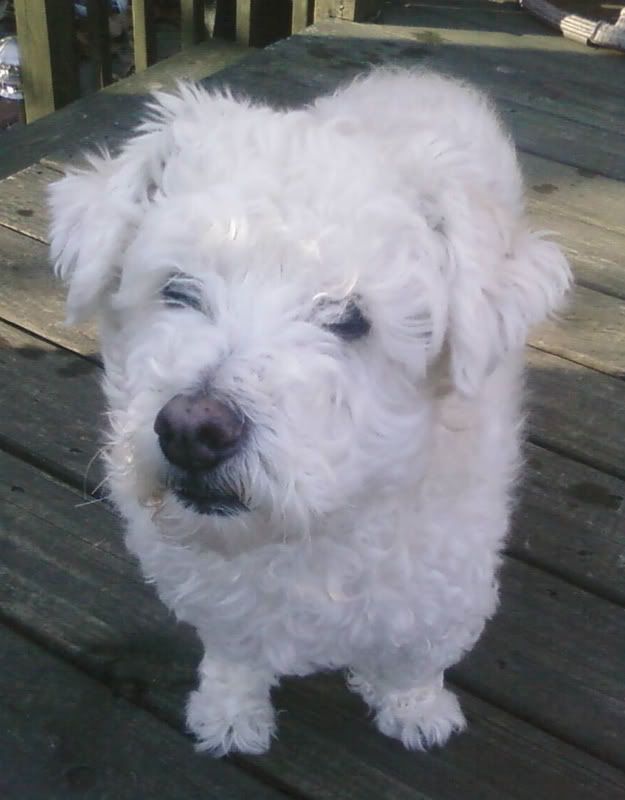 Having a hard time finding something to do with the pooch while you are on vacation? Well never fear, the Dogtravel Company is here. Now you can take the pup on vacation with you via the assistance of the world's first travel club for dog lovers.
And, guess what? Fido can sit right next to you while you travel. Yep, your pup will even get his or her own seat.  There is even a special safety harness provided to keep them safe and secure while traveling on Dogtravel Flights or Trains.
How can this be? How does it work? Well, you would be better off letting the folks at the Dogtravel Company explain that to you. If you are interested you can check them out at www.dogtravelcompany.net.
Unfortunately for me I do not think that they could help me out with my terrier-piranha mix. Boudreaux is just really not a people puppy. Although, he would be the perfect solution for the kid kicking the back of my seat…
The World Wide Will
Posted on August 2, 2010
Filed Under Andrew Harper, Guest Contributors, Travel, Travel Products, Website Tips | Comments Off
Andrew Harper, the most credible resource for unbiased travel intelligence, now has a new travel blog aptly named, Things You Should Know. This latest travel resource from Andrew Harper is packed full of stunning photographs and great information ranging from travel destinations to travel service providers. There is no doubt that Things You Should Know will quickly become the next staple source of travel information for savvy travelers everywhere.
Posted on April 30, 2010
Filed Under General, Guest Contributors, Medjet, Peter Greenberg Travel Safety Tips, Safety, Travel, Website Tips | Comments Off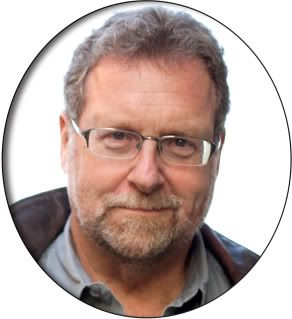 Be Prepared



Whether it's a natural disaster, pandemic or civil unrest, travel catastrophes happen and it's important to be prepared before you hit the road. Your first step is to get out the laminator: that's right, bring laminated copies of your travel itinerary, the photo page of your passport, all your  emergency contacts, and medical prescriptions (include generic as well as brand names). It's also important to leave that information behind with a friend or family, and if you purchase travel insurance or medical evacuation coverage, [such as Medjet] share that information with friends and family as well.
It's also important to prepare by brushing up on the political and social climate of your destination. Don't just read the U.S. State Department's warnings. Read government travel alerts from UK (http://www.fco.gov.uk/en/travel-and-living-abroad/travel-advice-by-country), Canada (http://www.voyage.gc.ca/countries_pays/menu-eng.asp) and Australia (http://www.smartraveller.gov.au),  and read the local newspapers online. (This is a great resource for English-language papers around the world: http://www.thebigproject.co.uk/news).
For all electronic devices, don't just pack an additional battery – make sure it's charged. Pack a small flashlight. And lastly, check with your phone company to make sure you have international coverage, or rent a local phone in your destination. Make sure that includes a text messaging plan, as text messages usually go through when phone calls can't. Last but not least (and I'm not kidding) pack duct tape. It's been my experience that when all else fails, duct tape tends to fix anything.
Posted on March 11, 2010
Filed Under General, Travel, Website Tips | Comments Off
Vacation is wonder
ful but don't you just hate departure day? Trying to remember to take everything you need and all of the final details that need attention before you leave is almost too much. Well I have a secret weapon to remind myself of what to take care of. It's a website called OhDontForget.com.
So if you are like me and need some help remembering all of these details then check out www.ohdontforget.com. The website is simple and easy to use. You type in the cell number that you want the reminder sent to, yours or your friends, the date and time that you want the reminder delivered and finally you type in what you want to be reminded of. When the time comes you get the reminder via text message on the specified cell phone. It's a brilliant tool and it's FREE – well, your standard text message costs do apply but there are no fees from OhDontForget.com.
The World Wide Will
« go back
—
keep looking »