Travel Blog
Posted on March 11, 2014
Filed Under General | Comments Off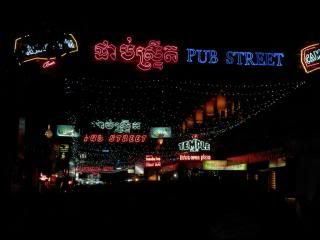 Most of the traveling world knows about the famed temples of Angkor Wat in Cambodia but what few people realize is the excitement and wonder of exploring Angkor's host city, Siem Reap. I myself was not aware of the wonders of Siem Reap until my recent visit to Cambodia. The purpose of my visit was that of many other travelers, to explore the temples of Angkor Wat. But to my pleasant surprise, I discovered a vibrant town with a bustling entertainment district complete with fine dining, thrilling shopping and a lively night life.
I find myself explaining Siem Reap in what might be an odd manner – romantic. Not romantic like Paris is described. Instead, Siem Reap has the romantic feel of the old colonialism days. Exotic & friendly people, spicy & foreign fare, luxurious silk & silver goods… The air is warm and filled with the aroma of fresh pineapples and spicy food. The waters are calm and slow like the local pace and dotted with beautiful lotus flowers. The streets are lined with grand hotels trimmed with burled wood and they burst at the seams with vendors, tuk tuks and linen-clad travelers from around the world.
The price is right too. Even the modest traveler can afford to live it up stylishly in Siem Reap. Tuk tuks are cheap, plentiful and navigated by friendly faces with big smiles. Luxury services such as massages and guided tours are within the means of most any budget. The food is amazing and inexpensive enough to try one of everything. Silk scarves and silver trinkets are so affordable you will need to buy an extra suitcase just to bring it all home. Nearly everything in Siem Reap is priced and traded in U.S. Dollars (USD) so there is no real need to exchange currency. In fact, USD is so preferred you will get a much better value for using it. Just make sure that all your bills are crisp and unmarked. Tattered and damaged bills will most likely not be accepted.
Oh yes, don't forget there are amazing temples all around just waiting to be explored. They are the reason most people are in town. But the weather is hot and humid making a full day of temple trekking a real physical challenge. This makes the jewels of Siem Reap even more inviting. We have a term back home for something given or obtained gratuitously, we call it lagniappe. To me Siem Reap is Cambodia's lagniappe to those who come to visit Angkor Wat.
My suggested itinerary is this:
• Wake up before dawn and catch an amazing sunrise over the temples of Angkor Wat proper.
• After you get your sunrise shot, leave the main temple and the bevy of tourists behind, head to the far corners of the temple complex and explore ancient wonders in the cool morning hours. By going to the end and working your way back, you are off-schedule with most everyone else and have a better chance of getting great shots with no people in them.
•  Around noon when the sun starts to really kick in, escape the jungle to the streets of Siem Reap for a spicy beef salad and a cool glass of watermelon juice for lunch.
• After your belly is full and your body is fueled, head back to the hotel for an air-conditioned siesta and a massage or a dip in the pool.
• When the sun starts to die down get dressed for dinner and grab a tuk tuk back to Angkor Wat for the sunset photo opp. Then, back to the tuk tuk and head into town for a cocktail and maybe some shopping before dinner.
• Finally, it is back to the room early for a good night's sleep so you will be ready to go again the next day.
Rinse, wash and repeat.
Other Suggestions:
• Hotel: Le Meridien Angkor – www.lemeridienangkor.com
• Tuk Tuk Driver: Mr Mann - mannkhin@ymail.com (eMail him with your schedule the day before to get a reserved ride for the next day)
• Khmer Cuisine: Angkor Palm – Try the Lime Marinated Beef Salad
Posted on March 10, 2014
Filed Under General | Comments Off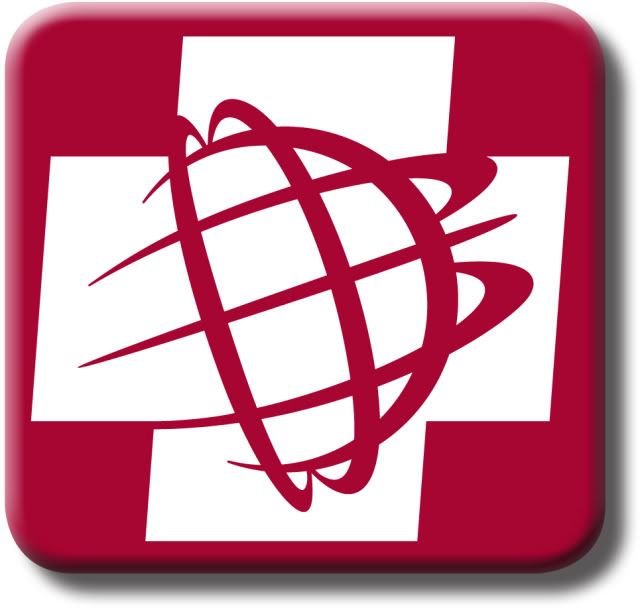 By: Roy Berger, MedjetAssist President/CEO
It's one of sports' great secrets.
And that's too bad as the entertainment value is on par with, or perhaps exceeds, most spectator sports.
The access to the players is unparalleled and the savvy of the athletes to the spectators you won't find anywhere else in professional sport.
Admission is a bargain and you get a chance to see athletes, female athletes, do what you can only dream about doing on your home course.
It's the LPGA and it's coming to a golf course near you or into your den almost every week this spring and summer.
And if your macho side says, "there is no way these gals can do it better than I do every weekend at the club," then you better be prepared for some shock therapy, buster.
Soon you can once again marvel at the skill set of Paula Creamer, Natalie Gulbis, Cristie Kerr, Jessica Korda, Brittany Lang, Stacy Lewis and Morgan Pressel.
How about the pinpoint accuracy of Yani Tseng or Karrie Webb?
And if you really want to put your own game in perspective, take a look at 19 year old Lexi Thompson and not-yet-17 year old phenom Lydia Ko. You'll wonder how they can hit a 5- iron that crisply and you can't.
MedjetAssist has been fortunate the past couple of years to be 'inside-the-ropes' of the Ladies Professional Golf Association. As a partner, we are the official medical transport provider for the LPGA, and we have seen how this organization works and how it's positioned for tremendous growth. All the LPGA players and officials carry a Medjet card for peace of mind.
Innovative Commissioner Mike Whan wants to grow the LPGA into what women's tennis has become, making it mainstream allowing the public to enjoy watching Paula, Natalie, Lexi, Yani and Stacy as tennis fans do watching Serena and Maria. Whan encourages his players to be interactive with fans: reach across the ropes, recognize and thank them for coming out to the event. And it's working.
This past August, The Colorado Golf Club outside of Denver, hosted the Solheim Cup, the ladies' version of the Ryder Cup, where the best from the U.S. take on the best of Europe.
If you could even get close to the first tee box on each of the three days, you would have stopped in your tracks. What's going on here? Did a European soccer match just start or was it a NCAA cheerleading competition? Players and fans from both sides were chanting and cheering and enjoying the moment. And it was contagious.
The golf course was packed, the players focused yet in-touch with their teammates and the gallery; it was us vs. them or in this case U.S. vs. Europe and nobody gave an inch but the cordially between the sides was incredibly impressive. When it was over Europe smashed us, 18-10, but everyone agrees the real winner was ladies' golf.
So, "Mr. it's Sunday and I'll only watch the PGA Tour," flip over to The Golf Channel on the weekends or NBC for the ladies majors and give it a chance. As a bonus you may even get to see Suzann Pettersen!
Posted on March 5, 2014
Filed Under General, Peter Greenberg Travel Safety Tips | Comments Off

Driving Safety Abroad
No matter how comfortable you are behind the wheel, driving in a foreign country requires vigilance and an understanding of the local terrain, not to mention local customs. And unfortunately, not everyone pays attention.
According to the World Health Organization, 1.24 million people die in road crashes each year and an additional 20-50 million are injured or disabled. The U.S. Department of State estimates that more than 200 Americans are killed in road accidents abroad each year. And that's a conservative figure that doesn't include people injured in accidents overseas who then pass away after returning to the U.S., nor does it include members of the military or government diplomats.
The Association for Safe International Road Travel (ASIRT) is a non-profit NGO that's dedicated to promoting road safety around the globe. Rochelle Sobel founded the organization in 1995, after the death of her son in a Turkish bus crash.
Sadly, road accidents like this aren't uncommon, for both locals and foreign visitors. In 2011, the United Nations implemented the Decade of Action for Road Safety, with the goal of raising safety standards and services for victims around the globe.
A recent UN report revealed some staggering numbers, including the fact that only 28 countries–covering 7 percent of the world's population–have comprehensive road safety laws regarding drinking and driving, speeding, failing to use motorcycle helmets, seat-belts and child restraints.
As a traveler, your best bet is to educate yourself on the rules of the road everywhere you travel and then be prepared to drive defensively. ASIRT provides country-specific Road Travel Reports that include details on driver behavior, general conditions in both urban and rural roads, and recommendations and warnings on public transportation.
The State Department has some additional tips on international driving safety as well as country-by-country reports on travel and transportation that offer some insight into local driving cultures. (For example, Turkish drivers pass on the right side as well as the left.)
Last, but not least, there is no such thing as an international driver's license, but there is an International Driving Permit, which can help you communicate with foreign authorities in an emergency. Valid in more than 150 countries, the permit contains your name, photo and driver information translated into several languages.
Posted on March 3, 2014
Filed Under General, Guest Contributors | Comments Off

Hiking Kings Canyon in Watarrka National Park
The steps before me were natural red rock and offered a steep climb – the first leg on a 3.7-mile loop to see a majestic canyon and laze in paradise. Named Heartbreak Hill – sometimes even known as Heart Attack Hill – I was in the outback of Northern Australia and nothing was going to hold me back from the views of the gorge and surrounding landscape this journey promised.
I was hiking to Kings Canyon in Watarrka National Park about halfway through my three-week trip around Australia. I'd signed on to The Rock Tour so named after the "rock" I'd see later in my three-day sojourn: Uluru. On the way to the iconic inselberg, or "island mountain," my ragtag group of backpackers – the name given to younger (usually early 20s) travelers living on the cheap – was experiencing other natural wonders of the Australian Outback: Kings Canyon and Kata Tjuta.
The trip commenced with a 6:15 a.m. start and a 200-mile drive in a funky Toyota Coaster bus with an attached trailer that held gear and also converted into a primitive cooking shack. After the early wake-up call, most of us eventually sacked out in the van for hours until we rolled to our first stop at Watarrka to hike Kings Canyon.
Our guide and driver Scott was quite the bohemian with shoulder-length dreadlocked hair and a green canvas Rock Tour uniform stained with pen ink, detailing what we could expect over the next few days. Just 23, he'd been on the job for nine months, but his devotion to the subject matter and those under his care conveyed wisdom far beyond that amount of time.
That initial 500-step climb brought us to the canyon rim with walls nearly 1,000 feet high and Kings Creek at the bottom. So much rain had drenched the desert in 2010, it was the wettest year ever on record, and the trees and shrubbery were vibrant greens, and small streams had developed in areas throughout the park where they had never been before.
Parts of the gorge are sacred Aboriginal sites and we descended into the Garden of Eden, a waterhole that stays hydrated year-round despite the desert climate. We rested for a bit here and some of us swam in paradise.
Along the hike, I swapped cameras with an Italian guy, another "older" traveler like me, and we served as each other's plus-one to chronicle the other's experience. His lack of English speaking skills was equal to my lack of Italian, so we got along mostly in silence and communicated with assorted hand gestures – a handing off of a camera and a sweeping of the arm as if to say, "Capture me and ALL this."
Moments captured along the way:
For more information visit The Rock Tour.
Veteran journalists Wendy Geister and Marcus Woolf launched The Adventure Post to share their passion for travel and outdoor adventure. They chronicle their journeys to inspire others to explore and provide insider tips that steer people toward richer travel experiences. The Adventure Post also includes contributions from other experienced travelers, as well as detailed gear reviews and reports on trends in outdoor recreation and adventure travel.

Posted on March 3, 2014
Filed Under Andrew Harper, General, Guest Contributors, Travel | Comments Off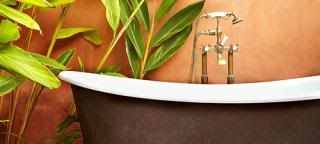 Each year, Andrew Harper has the pleasure of recalling our travels over the past 12 months and singling out a number of particularly memorable hotels and travel experiences for the annual Grand Awards issue of Andrew Harper's Hideaway Report. To be considered for our annual awards, properties must be relatively small in size, possess strong individual personalities, offer relaxing atmospheres and demonstrate a consistent devotion to personal service.
View the 2014 Indelible Memories slideshow, including Strolling in a Paris Market, a Botanical Safari in South Africa, California Spa Heaven and a Costa Rica Quetzal Spotting.
Additional slideshows featured in our 2014 Grand Awards issue:
• The 2014 Hideaway of the Year
• Grand Award-winning hotels in North America, Europe, Africa and Australia
• Awards for Best Bar, Best Beach, Eco-Adventure of the Year, Best Wildlife Experience, Most Memorable Hike, Best Wine Tasting
• Chef of the Year, Hotel Manager of the Year, Sommelier of the Year, Concierge of the Year, Lifetime Achievement Award
• and more
Enjoy!
Best regards,
Andrew Harper